Tune in to our weekly program of vintage radio shows, with producer/host Steve Darnall, broadcast live every Saturday from 1 to 5 pm (Central time) on WDCB 90.9 FM in the Chicago area and world-wide on the Internet at www.wdcb.org.

Listen Now to Our Most Recent Broadcast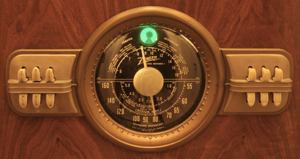 Click on The Dial To Listen

Each Saturday's program is available on demand for two weeks beginning the following Tuesday. See schedule below.

Listen to the Previous Week's Broadcast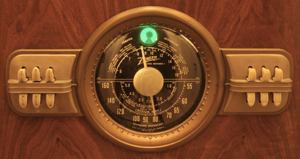 Click on The Dial To Listen


Support for Those Were the Days is provided by our underwriters:
The Framemakers, 10 N. Cass Avenue, Westmont, IL; 630-795-1020
Damon Doucet, Attorney at Law, 10024 Skokie Boulevard, Suite 215, Skokie, IL; 847-334-5718
The Audio File Nostalgia Shop, P.O. Box 93, Glenview, IL; 847-759-9288

We thank our underwriters for their support and we urge you to give them your support!

If you have a product or service and would like information about underwriting Those Were the Days, click here.

Spring 2023 Program Highlights


SATURDAY, MARCH 18

MA PERKINS #720 (1939) An isolated episode of the series, with Virginia Payne as Ma, Rita Ascot as Faye, Murray Forbes as Willy. Faye is upset that Paul Henderson hasn't proposed to her. Oxydol, NBC. (14 min)
RED SKELTON SHOW (11-5-46) With Verna Felton, Pat McGeehan, Gigi Pearson, Wonderful Smith, Anita Ellis, David Forrester and the Orchestra, announcer Rod O'Connor. The Skelton Scrapbook of Satire addresses photography, with Red as Willy Lump-Lump and Junior, the Mean Little Kid. Raleigh Cigarettes, NBC. (28 min)
TWO THOUSAND PLUS (5-4-51) "The Unknown Planet" is the story of a spaceship from Earth that lands on a planet where the beings appear to be remarkably similar to humans. Cast: Lon Clark, Wendell Holmes, Ken Williams, Greg Morton, Gil Mack, Bill Griffiths. Sustaining, MBS. (28 min)
ALDRICH FAMILY (1940s) Norman Tokar is Henry, with Jackie Kelk as Homer, House Jamison and Katharine Raht as Mr. and Mrs. Aldrich. Henry and Homer are convinced their bicycles have been stolen, unaware that their fathers have borrowed them. AFRS rebroadcast. (25 min)
WHILE THE CITY SLEEPS (1939) "Milkman's Night Out" tells the story of a Kansas City milkman who takes his girlfriend and her brother to a nightclub, where a man is killed. Dari-Rich, Syndicated. (14 min)
KRAFT MUSIC HALL (9-30-48) Al Jolson stars, with Oscar Levant, Lou Bring and the Orchestra and chorus, announcer Ken Carpenter and guest Judy Garland. Al sings "Poor Butterfly," "When the Red Red Robin Comes Bob-Bob-Bobbin' Along," "When I Lost You" and others; Judy sings "Johnny One Note" and joins Al for a duet on "Pretty Baby." Kraft, NBC. (30 min)
DRAGNET (2-9-50) Jack Webb stars as Sgt. Joe Friday, with Barton Yarborough as Sgt. Ben Romero. The police investigate a series of robberies and beatings that appears to have perpetrated by a woman. Cast includes Harry Bartell, Vic Perrin, Virginia Gregg, Herb Butterfield. Fatima Cigarettes, NBC. (28 min)

SATURDAY, MARCH 25

MR. KEEN, TRACER OF LOST PERSONS (10-27-49) "The Case of the Ruthless Murderer" starring Bennett Kilpack as Mr. Keen, with Jim Kelly as Mike Clancy. A convict who once swore revenge on Mr. Keen is released from prison and immediately becomes a murder suspect. Anacin, Kolynos, CBS. (30 min)
BOB AND RAY (8-18-59) "Bob Elliott and Ray Goulding Present the CBS Radio Network." Biff Burns talks with a college football coach; a member of the audience plays "One Minute, Please"; a performance by Miguel Honduras, the slack-rope walker. Sustaining, CBS. (15 min) Read the article about Bob and Ray in the Winter 2023 issue of Nostalgia Digest.
SPEAKING OF RADIO (8-15-22) Steve Darnall's conversation with actor and writer Chris Elliott, speaking by telephone from his home in Maine as he discusses his television career, the work of his father Bob Elliott and the comedy of Bob and Ray. (26 min)
BOB AND RAY (11-20-56) Bob Elliott and Ray Goulding present a program of comedy and records. Bob and Ray present "Meet the People"; a visit from Dr. Rupert Llewellyn Hume; audience members share unusual items; an episode of "The Life and Loves of Linda Lovely." George Putnam announces. Participating sponsors, MBS. (30 min and 15 min)
MAN CALLED X (12-7-47) "Shipment Condemned" starring Herbert Marshall as Ken Thurston, with Leon Belasco as Pagan Zeldschmidt. Ken travels to Uruguay when a shipment of canned meat intended for European relief is found to be spoiled. Cast includes Harry Bartell, Cathy Lewis, William Conrad, Peter Leeds. Announcer is Wendell Niles. Frigidaire, CBS. (25 min)

SATURDAY, APRIL 1
APRIL FOOL'S FUN

IT PAYS TO BE IGNORANT (11-17-44) Tom Howard hosts this spoof of quiz shows, with "experts" Harry McNaughton, Lulu McConnell, George Shelton, Nat Novick and the Orchestra, announcer Ken Roberts. Guest is cartoonist Harry Hershfield. Questions include "What do they serve as a main course at a chicken dinner?" and "What college has a stadium called the Yale Bowl?" AFRS rebroadcast. (28 min)
STAN FREBERG SHOW (8-4-57) With Daws Butler, Peter Leeds, June Foray, Hans Conried, singer Peggy Taylor, Jud Conlon's Rhythmaires, Billy May and the Orchestra. Sketches include "Great Moments in History"; a demonstration of Hi-Fi from Dr. Herman Horne; the Lox Audio Theatre presents "Rock Around My Nose." Sustaining, CBS. (28 min)
ABBOTT AND COSTELLO SHOW (11-16-44) With announcer Ken Niles, singer Connie Haines, Freddie Rich and the Orchestra, Artie Auerbach as Mr. Kitzel, Mel Blanc, Elvia Allman. Costello gets a telegram from his old grade school asking him to perform in the school play. Camel Cigarettes, NBC. (28 min)
PHIL HARRIS-ALICE FAYE SHOW (1-30-49) With Elliott Lewis as Remley, Walter Tetley as Julius, Robert North as Willie. The town council needs a new fire chief and Phil decides to prove he's the man for the job. Alice sings "Clancy Lowered the Boom." Rexall, NBC. (30 min)
ARBOGAST (11-1-51) A program of comedy and music from Chicago, with Pete Robinson, announcer George Stone. Arbogast presents "Major Yeglin's Amateur Hour." Participating sponsors, WMAQ. (29 min)
SPOTLIGHT REVUE (2-6-48) A broadcast from Chicago, with Spike Jones and his City Slickers, singer Dorothy Shay, Doodles Weaver as Professor Feedlebaum, announcer Mike Wallace and guests The Mills Brothers, who sing "Across the Alley from the Alamo." The Slickers perform "I'm Just Wild About Harry"; Feedlebaum sings "Peg O' My Heart." Coca-Cola, CBS. (30 min)

SATURDAY, APRIL 8

OUR MISS BROOKS (4-1-51) Eve Arden stars as Connie Brooks, with Gale Gordon as Principal Conklin, Jeff Chandler as Mr. Boynton, Richard Crenna as Walter Denton, Gloria McMillan as Harriet Conklin. Miss Brooks works through the Easter week vacation so that she can have enough money to buy a new dress for the holiday. Cast includes Ed Begley, Mary Jane Croft. Colgate-Palmolive, CBS. (30 min) Read the article about Eve Arden in the Spring 2023 issue of Nostalgia Digest.
X MINUS ONE (11-21-56) "Chain of Command" is story of a top-secret atomic laboratory... and the strange creatures that inhabit it. Cast: John McGovern, John Gibson, Alan Bunce, Wendell Holmes, Ann Thomas, Staats Cotsworth. Sustaining, NBC. (28 min)
RED SKELTON SHOW (1-15-46) With Verna Felton, Pat McGeehan, Gigi Pearson, Anita Ellis, David Forrester and the Orchestra, announcer Rod O'Connor. The Skelton Scrapbook of Satire examines "Local Department Stores," with Red as J. Newton Numbskull and Junior, the Mean Little Kid. Raleigh Cigarettes, NBC. (28 min)
GREEN HORNET (1-6-48) "Diplomatically Done" starring Jack McCarthy as Britt Reid, the Green Hornet, with Rollon Parker as Kato, Lee Allman as Lenore Case, Gilbert Shea as Mike Axford. A gang of criminals prey upon immigrants, with the help of an embassy employee. The Hornet investigates. Announcer is Hal Neal. General Mills, ABC. (29 min)
EDDIE CANTOR SHOW (11-12-48) With announcer Harry von Zell, Dinah Shore, Bert Gordon as the Mad Russian, Cookie Fairchild and the Orchestra and guest Cesar Romero, who is staying with the Cantors while his apartment is being redecorated. Pabst Blue Ribbon, NBC. (29 min)
BROADWAY IS MY BEAT (2-7-53) Larry Thor stars as Det. Danny Clover, with Charles Calvert as Sgt. Gino Tartaglia. The police investigate when a young woman is found poisoned outside a bar. Cast: Jack Kruschen, Marvin Miller, Irene Tedrow, Sam Edwards, Herb Butterfield, Peggy Webber. Sustaining, CBS. (29 min)

SATURDAY, APRIL 15
WE REMEMBER MARSHA HUNT
Rescheduled from January 14, 2023.

SPEAKING OF RADIO (5-4-10) Steve Darnall's conversation with Marsha Hunt, as she recalls her career in radio, movies, television and the stage. Recorded at Ms. Hunt's home in Sherman Oaks, California. (33 min) Marsha Hunt died on September 7, 2022 at the age of 104.
SUSPENSE (10-16-47) "Self-Defense" starring Marsha Hunt, with Wally Maher, Joseph Kearns, Gerald Mohr. A woman is reunited with an old flame and plans to trick him into murdering her husband. Cresta Blanca Wines, CBS. (30 min)
SPEAKING OF RADIO (5-4-10) Part two of Steve Darnall's conversation with actress Marsha Hunt. (28 min)
SMITHS OF HOLLYWOOD (3-21-47) With Harry von Zell as Bill Smith, Brenda Marshall as Nancy, Jan Ford as Bumps, Arthur Treacher as Uncle Cecil and guest Marsha Hunt. Uncle Cecil helps Marsha fix a flat tire and later accompanies her to a Hollywood party. Cast includes Herb Vigran, Lois Corbett. Announcer is Tyler McVey. Syndicated. (28 min)
SPEAKING OF RADIO (5-4-10) Part three of Steve Darnall's conversation with actress Marsha Hunt. (17 min)
CAVALCADE OF AMERICA (10-22-45) "Johnny Comes Home" starring Robert Walker and Marsha Hunt. A veteran comes back to his home in Minnesota and starts a toy factory with the help of the Albert Lea Plan. Cast includes Howard McNear, Louise Erickson, Sidney Miller, Ken Peters. DuPont, NBC. (29 min)

SATURDAY, APRIL 22
COWBOYS AND ALIENS

TEN TWO FOUR RANCH (2-5-43) A program of music starring Dick Foran, Martha Myers, Truthful Jones and the Sons of the Pioneers. Dick sings "This Ain't the Same Old Range"; Martha sings "Somewhere, Sometime." Art Gilmore announces. Dr. Pepper, Syndicated. (14 min) Read the article about Dick Foran and other singing cowboys in the Spring 2023 issue of Nostalgia Digest.
DIMENSION X (7-7-50) "Mars Is Heaven" is a radio adaptation of a story by Ray Bradbury. When the first Earth spaceship lands on Mars, the crew finds a surprise waiting for them. Norman Rose is host, with Wendell Holmes, Peter Capell, Joseph Julian. Wheaties, NBC. (29 min)
ALL-STAR WESTERN THEATRE (10-13-46) With Foy Willing and the Riders of the Purple Sage, announcer Cottonseed Clark. Guest is Tex Ritter, who stars in "I Came From Texas," the story of a tough guy who helps to restore the peace in a Wyoming frontier town. The Riders sing "Riding Down the Rocky Road," "To Each His Own" and others. Weber's Bread, CBS. (30 min)
LUX RADIO THEATER (1-4-54) "The Day the Earth Stood Still," starring Michael Rennie and Jean Peters in a radio adaptation of the 1951 movie, with Rennie re-creating his role as an alien who comes to Earth with a warning. Irving Cummings hosts, with announcer Ken Carpenter. Cast includes Paul Frees, Lamont Johnson, Herb Butterfield, Tudor Owen, Billy Gray, Edith Evanson. Lux Soap, CBS. (21 min & 18 min & 21 min)
MOVIETOWN RADIO THEATER (1947) "East Goes West," starring Jimmy Wakely, with host Les Mitchell. A young woman inherits a ranch and is encouraged to make some changes, much to the dismay of the current foreman. Cast: Barbara Fuller, Rye Billsbury, Earl Lee, Doris Kemper, Jim Nusser, Dink Trout. Announcer is Van Des Autels. Syndicated. (27 min)

SATURDAY, APRIL 29
OUR 53rd ANNIVERSARY SHOW—"Thanks For Listening"

As we complete fifty-three years of Those Were the Days broadcasts, we'll celebrate by sharing highlights from our 2022 benefit for WDCB, a live event held at Chicago's Irish American Heritage Center to celebrate the Golden Anniversary of Those Were the Days.

You'll hear recollections from Those Were the Days founder Chuck Schaden and musical performances from The Dooley Brothers and The Flat Cats.

You'll also hear re-creations of great moments from radio's past, performed by a special edition of the Those Were the Days Radio Players featuring Rich Koz (Svengoolie), Tim Kazurinsky (Saturday Night Live), Scott Lowell (Queer As Folk), Jim O'Heir (Parks and Recreation), Kevin Murphy and Mary Jo Pehl (Mystery Science Theater 3000), Mark Bazer (The Interview Show), Will Clinger (Wild Chicago; Wild Travels), WDCB's Wayne Messmer, local broadcasters Dag Juhlin, David Plier and many others. Please join us if you can!

SATURDAY, MAY 6

COLUMBIA WORKSHOP (4-10-39) "They Fly Through the Air With the Greatest of Ease," written and directed by Norman Corwin, narrated by House Jamison. A story about a squadron of men who fly war planes on behalf of a fascist dictator. Sustaining, CBS. (28 min)
BOB HOPE SHOW (10-16-53) With Margaret Whiting, Les Brown and His Band of Renown, Peter Leeds, Bill Johnstone, and guest Anne Baxter. Bob wants Anne to star in the new movie he's planning to produce. Margaret sings "I'm Walking Behind You" and "Til I Waltz Again with You." AFRTS rebroadcast. (24 min) Anne Baxter was born on May 7, 1923.
BULLDOG DRUMMOND (6-16-48) "Death From the Deep" starring Ned Wever as Drummond, with Luis Van Rooten as Denny. A boat trip leads to mystery when Drummond and Denny find a body in the water. Syndicated. (26 min)
MAGNIFICENT MONTAGUE (3-16-51) Monte Woolley stars as Edwin Montague, with Anne Seymour as Lily, Pert Kelton as Agnes. Edwin plans to perform a scene at the Proscenium Club but first must go on a diet so he'll fit into his tights. Cast includes Art Carney, Cliff Hall, Gavin Gordon. Don Pardo announces. Sustaining, NBC. (28 min)
ON A NOTE OF TRIUMPH (5-8-45) A special broadcast written, directed and produced by Norman Corwin to commemorate the defeat of Adolf Hitler and the end of the war in Europe. Narrated by Martin Gabel, with music composed by Bernard Herrmann. CBS. (30 min and 30 min) Read the article about On a Note of Triumph in the Spring 2023 issue of Nostalgia Digest.

SATURDAY, MAY 13

HALLMARK PLAYHOUSE (5-5-49) "Mother" starring Linda Darnell with Verna Felton, in a radio adaptation of the book by Kathleen Norris. A warm-hearted story about the relationship between a mother and her daughter. James Hilton hosts; announcer is Frank Goss. Hallmark Cards, CBS. (30 min)
ADVENTURES OF OZZIE AND HARRIET (3-6-49) Ozzie Nelson and Harriet Hilliard star, with John Brown, Janet Waldo, Marvin Miller, Joe Kearns and David and Ricky Nelson, making their first appearance on the show. The Nelsons go to an auction and come home with a strange package. Verne Smith announces. International Silver, NBC. (30 min)
THE SHADOW (9-21-47) "The Face," starring Bret Morrison as Lamont Cranston, Grace Matthews as the lovely Margot Lane. After he is severely burned in a plane crash, an actor is anxious to see the results of his reconstructive surgery. Andre Baruch announces. Blue Coal, MBS. (28 min)
MILTON BERLE SHOW (9-23-47) It's "Uncle Milty" on radio, with announcer Frank Gallop, Pert Kelton, Arnold Stang, Jack Albertson, Mary Shipp, Jack Hartley, Ray Bloch and the Orchestra. It's a "Salute to the Automobile Industry," as Berle recalls when he planned to drive the family to Canada for a camping trip. Philip Morris Cigarettes, NBC. (28 min)
THE WHISTLER (4-22-46) "The Waterford Case" with Bill Forman as The Whistler. When a wealthy man has an argument with his son, his niece schemes to murder the man and claim the family inheritance for herself. Cast includes Gerald Mohr, Earle Ross. Marvin Miller announces. Signal Oil, CBS. (29 min)
ADVENTURES OF MAISIE (1950) Ann Sothern stars as Maisie Revere, the character she played in the MGM movie series. Maisie is in Reno, where she meets an old friend who asks for her help in saving his marriage. Cast includes Sidney Miller, Hugh Studebaker, Stan Waxman, Mary Shipp, Rhoda Williams. Syndicated. (27 min)

SATURDAY, MAY 20

SUSPENSE (5-25-43) "Sorry, Wrong Number" starring Agnes Moorehead in the first production of Lucille Fletcher's story, a "new study in terror" about a woman who overhears a telephone conversation between two men planning a murder. With Hans Conried, Joseph Kearns as the Man in Black. Sustaining, CBS. (30 min) Read the article about Sorry, Wrong Number in the Spring 2023 issue of Nostalgia Digest.
THIRD MAN (5-5-52) "Vive Le Chance" starring Orson Welles as Harry Lime, the character he played in the 1950 film version of The Third Man. Harry schemes to fleece an American tourist by convincing him to buy a jewel box containing a treasure map. Syndicated. (29 min)
PHILCO RADIO TIME (5-12-48) From New York, Bing Crosby stars, with announcer Kenny Delmar, John Scott Trotter and the Orchestra, the Skylarks and guest Henry Fonda, who is looking for someone to replace him in Mister Roberts. Bing sings "A Fella With an Umbrella." Philco, ABC. (30 min)
SPACE PATROL (1-9-54) "In the Claw of Venus," starring Ed Kemmer as Cmdr. Buzz Corry and Lyn Osborn as Cadet Happy. Corry and Happy investigate a scientist who they believe has stolen a rare mineral, but they make a strange discovery on their way back to Venus City. Cast: Ken Mayer, Bela Kovacs, Norman Jolley, Dick Beals. Dick Tufeld announces. Ralston Cereals, ABC. (29 min)
FIBBER McGEE AND MOLLY (1-26-43) Jim and Marian Jordan star as the McGees, with Bill Thompson as The Old-Timer and Wallace Wimple, Isabel Randolph as Mrs. Uppington. Fibber decides to become an author and begins to write a romance using the pen name Erle Stanley McGee. Johnson's Wax, NBC. (30 min)
SUSPENSE (2-14-60) "Sorry, Wrong Number" starring Agnes Moorehead in the show's eighth and final presentation of this story by Lucille Fletcher, about a woman who accidentally overhears a conversation of death. Cast: Jeanette Nolan, Virginia Gregg, Joe DeSantis, Byron Kane, Norm Alden, Ellen Morgan. Participating sponsors, CBS. (24 min)

SATURDAY, MAY 27
BIG BANDS IN THE STUDIO

BENNY GOODMAN'S SWING SCHOOL (8-3-37) Featuring "The world's greatest swing band," the Goodman Trio and Quartet and Meyer Alexander's Swing Chorus. Guest is British comedian and singer Pat O'Malley. The Goodman band plays "Always," "The Merry-Go-Round Broke Down" and other selections. Camel Cigarettes, CBS. (29 min)
MUSIC FROM HOLLYWOOD (9-3-37) A rehearsal recording featuring Alice Faye, "Hollywood's brightest and loveliest star" and Hal Kemp and his Orchestra, singers Skinnay Ennis and Bob Allen. Alice sings "Roses In December," "You're The Top" and "Yours And Mine"; the Kemp crew plays "Goodbye Jonah," "Harbor Lights" and others. Chesterfield Cigarettes, CBS. (30 min)
CHESTERFIELD MOONLIGHT SERENADE (11-20-40) Glenn Miller and his Orchestra and vocalists Marion Hutton and Ray Eberle are heard in a studio broadcast from New York City. Selections include "Jeanie With The Light Brown Hair," "Long Time No See, Baby" and "I Dreamt I Dwelt In Harlem." Chesterfield Cigarettes, CBS. (14 min)
HARRY JAMES CHESTERFIELD SHOW (6-9-43) Harry James and his Music Makers play for listeners from the CBS studios in New York City. The band plays "I Don't Want Anybody At All," "Cherry," "You'd Be So Nice To Come Home To" and "Somebody Loves Me." Vocals by Helen Forrest, Johnny McAfee, and Buddy Moreno. Mel Allen announces. Chesterfield Cigarettes, CBS. (13 min)
VICTORY PARADE OF SPOTLIGHT BANDS (Recorded June 1945) A standby program created for use in the event of a missed broadcast, featuring Gene Krupa and his Orchestra, with vocalists Buddy Stewart and the Song Bards, and featuring tenor saxist Charlie Ventura. Songs include "Leave Us Leap," "Summertime," "Laura" and "Drum Boogie." Announcer is Ed Stokes. Coca-Cola. (29 min)
JUBILEE (May 1946) Host Ernie "Bubbles" Whitman welcomes Buddy Rich and his Orchestra, vocalist Dottie Reid, the Vivien Garry Trio, and singer Frankie Laine. Buddy sings "The Frim Fram Sauce"; the Garry Trio plays "How Deep Is The Ocean?"; Frankie sings "It Only Happens Once" and other numbers. AFRS. (30 min)

OUR SPECIAL GUEST will be big band historian KARL PEARSON, who will talk about the big bands and the radio shows on which they appeared.

SATURDAY, JUNE 3

FRED ALLEN SHOW (4-28-46) With Portland Hoffa, Minerva Pious, Alan Reed, Kenny Delmar, Parker Fennelley, The DeMarco Sisters, Al Goodman and the Orchestra and guest Bert Lahr, who invites Fred to join him at the racetrack. The Allen's Alley question: "What is your reaction to the recent rate increase for our postal workers?" Blue Bonnet Margarine, Tender Leaf Tea, NBC. (30 min)
RICHARD DIAMOND, PRIVATE DETECTIVE (12-17-49) Dick Powell stars as Diamond, with Ed Begley as Lt. Walt Levinson, Virginia Gregg as Helen Asher. Diamond is visited by a man who wants advice on how to commit a murder. Cast: Hy Averback, Sidney Miller, Wilms Herbert, Grace Albertson, Hans Conried. Sustaining, NBC. (30 min)
VIC AND SADE (10-20-42) With Art Van Harvey as Vic, Bernardine Flynn as Sade. The family plans on gong to the Stembottoms to play cards until Vic learns that Fred Stembottom has plans to ask for his help installing a new garage floor. NBC. (10 min)
INNER SANCTUM (2-26-46) "I Walk in the Night" starring Larry Haines. A man learns that his wife has been murdered and fears he may have killed her in his sleep. Paul McGrath is host, with Anne Seymour, Lawson Zerbe, Mary Bennett. Lipton Tea and Soup, CBS. (30 min)
GREAT GILDERSLEEVE (10-22-47) Harold Peary stars as Gildy, with Walter Tetley as Leroy, Lillian Randolph as Birdie, Louise Erickson as Marjorie, Dick LeGrand, Earle Ross, Arthur Q. Bryan. Eager to improve his standing in life, Gildy decides to reorganize his office at the Water Department. Kraft Foods, NBC. (29 min)
HOP HARRIGAN (6-7-43) An isolated episode of the series, with Chester Stratton as Hop and Ken Lynch as Tank Tinker. Hop has been shot by a Nazi agent and is recovering in an Alaskan hospital, where another attempt is made on his life. Sustaining, BLUE. (14 min)
COMMAND PERFORMANCE #166 (recorded 3-15-45) Master of Ceremonies Herbert Marshall welcomes Janet Blair, Jimmy Durante, Lauren Bacall, Humphrey Bogart, Edward Arnold, The Sons of the Pioneers, announcer Ken Carpenter. Janet sings "Where or When"; the cast present their version of a small-town radio station. AFRS. (30 min)

SATURDAY, JUNE 10
RADIO KNOWS Y

YOU ARE THERE (4-11-48) "The Last Days of Pompeii" with Jackson Beck, Ken Roberts, Michael Fitzmaurice, John Daly, Harry Marvel. "It's Navy Day in Pompeii. The mighty Roman fleet, fresh from its recent Mediterranean maneuvers, is anchored... in the Bay of Naples, and every man who could get liberty is jam-packed into this amphitheater." Sustaining, CBS. (29 min)
YARNS FOR YANKS (1942) Spencer Tracy reads "Extra, Extra" by Robert Sherwood. Frank Graham hosts. AFRS. (15 min)
YOU BET YOUR LIFE (11-28-51) Groucho Marx hosts this comedy quiz program, with announcer George Fennemann. Couples answer questions about famous Canadian cities, royal families and cabinet members. DeSoto, NBC. (29 min)
YOURS TRULY, JOHNNY DOLLAR (3-2-58) "The Diamond Dilemma Matter" starring Bob Bailey as the man with the action-packed expense account. Johnny travels to California to investigate a billionaire who has insured his diamonds against theft "by persons or things unknown on this Earth." Cast includes Edwin Jerome, Paul Dubov, Junius Matthews, Marvin Miller. AFRTS rebroadcast. (24 min)
YOUNG DOCTOR MALONE (1948) An isolated episode of the series, with Sandy Becker as Dr. Malone, Jone Allison, Bob Readick, Rosemary Rice. Marsha talks about the house she's found for herself and her husband Ted, unaware that Ted is having dinner with another woman. Cy Harrice announces. Crisco, CBS. (15 min)
YOUR HIT PARADE (3-23-46) It's the top tunes of the week, performed by Johnny Mercer, Joan Edwards, Mark Warnow and the Orchestra. Kenny Delmar announces. AFRS rebroadcast. (29 min)
YOU AND A MIRACLE (5-3-50) A special program starring Ray Milland, with Mercedes McCambridge, Dean Jagger, Selina Royal. A dramatization of the life of Ida Levine, who battled cerebral palsy and learned about science's efforts to combat the condition. Cast includes Frank Martin. United Cerebral Palsy Association, Syndicated. (30 min)

SATURDAY, JUNE 17

LIFE OF RILEY (3-4-45) William Bendix is Chester Riley, with Paula Winslowe as Peg, John Brown as Digby O'Dell. Peg tells one of Riley's co-workers about how her husband responded when their first child was born. Ken Niles announces; cast includes Benny Rubin. American Meat Institute, ABC. (30 min)
DRAGNET (5-17-55) "The Big Squealer" starring Jack Webb as Sgt. Joe Friday, with Ben Alexander as Sgt. Frank Smith. The police investigate when a teenager is found knifed in an alleyway. With Vic Rodman, Eddie Firestone, Bob Crawson. Chesterfield Cigarettes, NBC. (26 min)
INFORMATION PLEASE (4-18-39) It's "time to stump the experts," with master of ceremonies Clifton Fadiman, panelists Franklin P. Adams, John Kieran and Oscar Levant. Guest expert is news commentator H.V. Kaltenborn. Milton Cross announces. Canada Dry, NBC. (30 min)
MYSTERIOUS TRAVELER (1-8-52) "It's Only Money" starring William Zuckert and Albert Oppenheimer, with Maurice Tarplin as the Mysterious Traveler. Two con artists end up in France, where they meet a man who claims he can manufacture genuine currency. Sustaining, MBS. (32 min)
DRENE TIME (2-23-47) Don Ameche, Frances Langford and Danny Thomas star, with Carmen Dragon and the Orchestra, announcer Tobe Reed. Danny responds to listeners' requests that he sing a serious song; later, the cast presents a Bickersons sketch. Drene Shampoo, NBC. (30 min)
SHERLOCK HOLMES (1-28-46) "The Strange Case of the Demon Barber" starring Basil Rathbone as Holmes, Nigel Bruce as Watson. The famous detective investigates to keep an actor who has become famous for playing a fiendish killer from going insane. Holmes and Watson investigate. Harry Bartell announces. Petri Wines, MBS. (30 min)

SATURDAY, JUNE 24
SUMMER READING... ON RADIO

PLAYHOUSE OF FAVORITES (1940s) "Little Women" stars Lois Wilson in a radio adaptation of the classic story by Louisa May Alcott, about four sisters growing up during the Civil War and their journey from girlhood to adulthood. Syndicated. (28 min)
SHORT STORY (3-7-51) "Crazy Sunday" starring Lawrence Dobkin in a radio adaptation of the short story by F. Scott Fitzgerald, about a Hollywood screenwriter who falls in love with the wife of a renowned movie director. Cast: Lynn Whitney, Raymond Lawrence, Gilbert Fry, John Stevenson. John Wald announces. Sustaining, NBC. (29 min)
CAMPBELL PLAYHOUSE (11-12-39) "The Murder of Roger Ackroyd" starring Orson Welles, Edna Mae Oliver and Alan Napier in a radio version of the story by Agatha Christie. Famed detective Hercule Poirot is in a small English village to solve the murder of a friend. Cast: Brenda Forbes, Mary Taylor, George Coulouris, Ray Collins, Everett Sloane. Campbell Soups, CBS. (30 min and 23 min)
ESCAPE (9-12-48) "Evening Primrose" starring Ben Wright in a radio adaptation of the story by John Collier, about a man who decides to live inside a large department store. Cast: Georgia Ellis, Harry Bartell, Vivi Janiss, Wilms Herbert, Lois Corbett, Ruth Perrott. Sustaining, CBS. (30 min)
HALLMARK PLAYHOUSE (4-28-49) "A Tree Grows in Brooklyn" starring James Dunn in a radio version of the story by Betty Smith. Two youngsters from poor neighborhoods discover there is a world beyond their street. James Hilton hosts. Hallmark Cards, CBS. (29 min)


SUBSCRIBE RIGHT NOW! CLICK HERE: Nostalgia Digest Magazine


RADIO'S GOLDEN AGE
Our Radio's Golden Age series came to a close on March 27, 2016 after six years and 317 episodes. We thank all of you who joined us online over these six years. We're pleased to announce that past episodes of Radio's Golden Age are now available on our Nostalgia Digest YouTube channel; in addition, Radio's Golden Age can be heard twice a week at Stay Tuned America. Click here to subscribe to our channel and hear past shows from this series!