Tune in to our weekly program of vintage radio shows, with producer/host Steve Darnall, broadcast live every Saturday from 1 to 5 pm (Central time) on WDCB 90.9 FM in the Chicago area and world-wide on the Internet at www.wdcb.org.

Listen Now to Our Most Recent Broadcast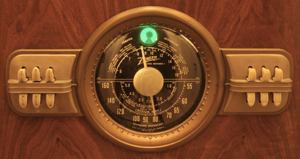 Click on The Dial To Listen

Each Saturday's program is available on demand for two weeks beginning the following Tuesday. See schedule below.

Listen to the Previous Week's Broadcast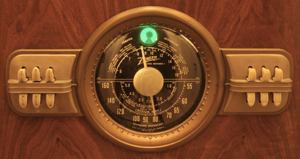 Click on The Dial To Listen


Support for Those Were the Days is provided by our underwriters:
The Framemakers, 10 N. Cass Avenue, Westmont, IL; 630-795-1020
Damon Doucet, Attorney at Law, 10024 Skokie Boulevard, Suite 215, Skokie, IL; 847-334-5718
The Audio File Nostalgia Shop, P.O. Box 93, Glenview, IL; 847-759-9288

We thank our underwriters for their support and we urge you to give them your support!

If you have a product or service and would like information about underwriting Those Were the Days, click here.

Spring 2021 Program Highlights


SATURDAY, MARCH 27
RADIO IN THE MID-1930s

CALLING ALL CARS (12-20-33) "The Human Bomb" is the story of a terrorist who threatens to blow up police headquarters unless his demands are met. Narrated by Gale Gordon. Syndicated. (28 min)
MUSIC BY GERSHWIN (2-19-34) The first show of the series, as the celebrated composer hosts an "intimate revue of present-day music" and plays "The Man I Love" and "I Got Rhythm." Feen-a-Mint, NBC. (15 min)
STOOPNAGLE AND BUDD (3-8-35) The first show of the series, with announcer Andre Baruch, Mark Warnow and the Orchestra, vocalists Jerry Cooper and Benay Venuta. Stoopnagle and Budd offer an honest look at commercials and celebrate Independence Day early. Sustaining, CBS. (30 min)
FLEISCHMANN YEAST HOUR (1-10-35) Rudy Vallee stars, with guests Libby Holman, The Yacht Club Boys, Johnny Burke, and Walter Connolly, appearing in a scene from Napoleon's Barber. Burke performs a "Doughboy Monologue"; Holman sings "When You Love Only One" and "Moanin' Low." James Wallington announces. Fleischmann Yeast, NBC. (24 min and 35 min)
CHANDU THE MAGICIAN (5-29-33) An isolated episode of the series, with Gayne Whitman as Frank Chandler. The princess Nadji beseeches Chandler not to travel to the ruined temple. Syndicated. (14 min)
FRED WARING SHOW (12-27-34) With the Pennsylvanians, Tom Waring, Rosemary and Priscilla Lane, Clare Hanlon, Babs and Her Boyfriends and the debut performance from Kay Thompson and her Girls' Choir, who sing "Wistful and Blue." Andre Baruch announces. Ford, CBS. (29 min)

SATURDAY, APRIL 3
RADIO'S EASTER BASKET

FIBBER McGEE AND MOLLY (3-23-48) Jim and Marian Jordan star as the McGees, with Bill Thompson, Gale Gordon, Arthur Q. Bryan, announcer Harlow Wilcox, The King's Men, Billy Mills and the Orchestra. Molly wins a contest and the prize is a new Easter dress. Johnson's Wax, NBC. (30 min)
SIX SHOOTER (4-15-54) "Crisis at Easter Creek" starring James Stewart as Britt Ponset, who is asked to spearhead a fund-raising campaign so the church in Easter Creek can buy a new organ. With Virginia Gregg, Marvin Miller, Robert Griffin, Ted DeCorsia, William Conrad. Sustaining, NBC. (30 min)
PHIL HARRIS-ALICE FAYE SHOW (4-9-50) With Elliott Lewis as Frankie Remley, Walter Tetley as Julius Abbruzio, Robert North, Jeanine Roos, Anne Whitfield, Mel Blanc, arthur Q. Bryan. Phil plans to surprise his daughters by arranging for a visit from the Easter Bunny. Alice since "Happy People"; Phil sings "God's Country." Rexall, NBC. (29 min)
LUX RADIO THEATRE (5-16-49) "April Showers" starring Jack Carson, Dorothy Lamour and Robert Alda in a radio adaptation of the 1948 film. A backstage story of a family's struggles in show business during the days of vaudeville. William Keighley hosts, with Bobby Ellis, Alan Reed, William Johnstone, Willard Waterman, Howard McNear. Lux Soap, CBS. (26 min & 17 min & 17 min)
LIFE WITH LUIGI (4-8-52) Starring J. Carroll Naish as Luigi Basco, with Alan Reed as Pasquale, Jody Gilbert as Rosa, Mary Shipp, Hans Conried, Joe Forte, Ken Peters. Luigi writes his mother back in Italy with the story of how he invited his night school class for Easter dinner. Wrigley's Spearmint Gum, CBS. (30 min)

SATURDAY, APRIL 10
RADIO AT THE END OF THE 1950s

FRONTIER GENTLEMAN (3-2-58) John Dehner stars as J.B. Kendall, correspondent for the London Times. Kendall agrees to accompany an old prospector who is searching for a lost gold mine. With Joseph Kearns, Virginia Gregg, Herb Ellis, Don Diamond. Sustaining, CBS. (25 min)
STAN FREBERG SHOW (8-18-57) With Daws Butler, June Foray, Peter Leeds, Billy May and the Orchestra, singer Peggy Taylor, Jud Conlon's Rhythmaires. Stan is interrupted by a censor and later sings "Rock Island Line"; the cast presents a panel show, "Face the Funnies." Sustaining, CBS. (29 min)
SUSPENSE (4-26-59) "Deep, Deep is My Love" starring Lloyd Bridges as a deep sea diver who goes out alone and meets an unusual creature below the water. Cast: Mari Lynn, Tracy Roberts, Bill Quinn. AFRTS rebroadcast. (26 min) Read the article about Lloyd Bridges in the Spring 2021 issue of Nostalgia Digest.
SUPPER CLUB (11-10-58) The first show of the series, hosted by Jim Conway, with singer Patty Clark, Larry Taylor and the Orchestra. Songs include "Bye Bye Blackbird," "Makin' Whoopee" and "The Song Is You." Participating sponsors, WBBM. (15 min)
UNIT 99 (8-23-57) The first program in the series, hosted by Chief James Hicks and featuring Sgt. Dan Meredith of the Sacramento Police Department. The police investigate a burglary in a shopping center. (25 min)
BOB AND RAY (10-15-59) "Bob Elliott and Ray Goulding present the CBS Radio Network." Webley Webster asks to play "Jalousie"; a gossip program, "Up in the Morning with Winch"; Arthur Schrank reports from the Bob and Ray Trophy Train. Participating sponsors, CBS. (14 min)
HAVE GUN, WILL TRAVEL (12-28-58) "No Visitors" starring John Dehner as Paladin, with Ben Wright as Hey Boy. While returning from a trip to Nevada, Paladin encounters a woman in the desert with a sick child. Cast: Virginia Gregg, Vic Perrin, Jeanne Bates, Lou Krugman. Participating sponsors, CBS. (24 min)

SATURDAY, APRIL 17
A RADIO SCRAPBOOK: 1940

THE WORLD TODAY (4-8-40) With William L. Shirer reporting from Berlin and Edward R. Murrow reporting from London. "Not for a long time has London had a day like today... Gas masks began to appear again this afternoon." Sinclair Gasoline, CBS. (15 min)
BURNS AND ALLEN SHOW (5-15-40) With announcer Truman Bradley, singer Frank Parker, Ray Noble and the Orchestra, Mary Kelly, Elliott Lewis. A broadcast from Omaha, where Gracie expects to be nominated to run for president on the Surprise Party ticket. Hinds Lotion, CBS. (30 min) Read the article about Gracie Allen's presidential campaign in the Spring 2021 issue of Nostalgia Digest.
I LOVE A MYSTERY (6-13-40) "The Snake with the Diamond Eyes," with Michael Raffetto as Jack Packard, Barton Yarborough as Doc Long, Walter Patterson as Reggie York. The trio travels to the Lake of Floating Islands in French Indochina, where they reunite with Susan Wells. With Wally Maher as Mr. Hanley. Fleischmann's Yeast, NBC BLUE. (27 min)
BEAT THE BAND (3-10-40) It's that "new, novel radio game" with master of ceremonies Garry Moore, Ted Weems and his Orchestra, singers Perry Como and Marvel (Marilyn) Maxwell, Elmo Tanner, Red Ingle, Country Washburn, Parker Gibbs. The band try to answer questions about popular songs sent in by listeners. General Mills, NBC. (30 min)
GUIDING LIGHT (7-15-40) An isolated episode of the series. Rose and Charles have a serious discussion about their relationship. Proctor and Gamble, NBC. (14 min)
BLONDIE (4-15-40) Penny Singleton and Arthur Lake star as Blondie and Dagwood, with announcer Bill Goodwin. Dagwood buys a truckload of seeds for the garden. Camel Cigarettes, CBS. (28 min)
SCREEN GUILD PLAYERS (1-7-40) "The Petrified Forest" starring Tyrone Power, Joan Bennett and Humphrey Bogart in a radio version of the play by Robert Sherwood. A gang of outlaws take over a roadside restaurant in the Arizona desert. Roger Pryor hosts, with Oscar Bradley and the Orchestra. Gulf Oil, CBS. (29 min)

SATURDAY, APRIL 24
A RADIO SCRAPBOOK: 1951

ADVENTURES OF NERO WOLFE (4-20-51) "The Lost Heir" starring Sydney Greenstreet as Wolfe, with Harry Bartell as Archie Goodwin. A blind millionaire asks Wolfe to investigate if a woman is his long-lost daughter. Cast includes Martha Shaw, Victor Rodman, Peter Leeds, William Johnstone, Grey Stafford. Sustaining, NBC. (29 min) Read the article about Sydney Greenstreet and other movie actors in the Spring 2021 issue of Nostalgia Digest.
BING CROSBY SHOW (1-31-51) From Fort Ord, California, with announcer Ken Carpenter, John Scott Trotter and the Orchestra, Jud Conlon's Rhythmaires, and guests Toni Arden, The Firehouse Five Plus Two and Bob Hope, who joins Bing for a duet on "It Happened in Monterey." Bing and Toni sing "Let's Do It Again." Chesterfield Cigarettes, CBS. (27 min)
DIMENSION X (7-29-51) "Dwellers in Silence" based on a story by Ray Bradbury. In the future, a spaceship lands on Earth twenty years after the planet was evacuated. Cast includes Peter Capell, Bill Griffiths, Gertrude Warner, John McGovern. Norman Rose narrates. Sustaining, NBC. (29 min)
HALLS OF IVY (11-21-51) Ronald and Benita Colman star as William Todhunter Hall and his wife Victoria, first family of Ivy College. The Halls are visited by a reverend, who is concerned that his son plans to major in music rather than religion. With Ted Osborne, Rye Billsbury, Eric Snowden, announcer Ken Carpenter. Voice of America rebroadcast. (25 min)
BROADWAY IS MY BEAT (4-14-51) Larry Thor stars as Det. Danny Clover, with Charles Calvert as Sgt. Gino Tartaglia and Jack Kruschen as Det. Muggevin. The police investigate when a man is murdered in the garment district by a pair of scissors. Cast: Irene Tedrow, Herb Butterfield, Sidney Miller, Mary Shipp, Sylvia Sims. Sustaining, CBS. (30 min)
JACK BENNY PROGRAM (6-3-51) With Mary Livingstone, Phil Harris, Don Wilson, Eddie "Rochester" Anderson, Mahlon Merrick, Artie Auerbach, Joe Kearns, Will Wright, Sheldon Leonard, Frank Nelson, Blanche Stewart, Jeanette Eyman, Mel Blanc. It's the last show of the season and Jack introduces the members of his cast. Lucky Strike Cigarettes, CBS. (27 min)

SATURDAY, MAY 1
OUR 51st ANNIVERSARY SHOW—"Thanks For Listening"

As we complete 51 years on the air, we'll salute the radio station that's been our home for the last twenty years, as we present shows that represent the call letters W, D, C and B! (See the Spring issue of Nostalgia Digest for news about our rescheduled live anniversary event.)

THE WHISTLER (8-27-47) "Curtain Call" starring Tony Barrett and Virginia Gregg, with Bill Forman as the Whistler. A down-on-his-luck actor accidentally kills his wife and must work quickly to cover his tracks. Cast includes Willard Waterman, Herb Butterfield, Charles Calvert, Bill Bouchey. Marvin Miller announces. Signal Oil, CBS. (30 min)
DUFFY'S TAVERN (4-6-45) Ed Gardner stars as Archie the manager, with Eddie Green as Eddie, Charlie Cantor as Clifton Finnegan, Sandra Gould as Miss Duffy, Arthur Q. Bryan as Clancy. When he learns that Finnegan has received an inheritance, Archie makes plans to open his own tavern. Announcer is Terry Ward. AFRS rebroadcast. (29 min)
CBS RADIO WORKSHOP (3-3-57) "The Ballad of the Iron Horse" is "an original folk tale," the story of a locomotive and the role it played in the Westward expansion of the United States. Narrated by William Conrad, with Joan Banks, Dick Crenna, Joe DeSantis, John Dehner, Jack Moyles, Daws Butler, The Mello-Men. Sustaining, CBS. (25 min)
THE BIG SHOW (11-5-50) The first show of the series, with mistress of ceremonies Tallullah Bankhead and guests Fred Allen, Mindy Carson, Jimmy Durante, Jose Ferrer, Portland Hoffa, Frankie Laine, Paul Lukas, Ethel Merman, Russell Nype, Danny Thomas, Meredith Willson and the Orchestra. Ferrer performs a scene from Cyrano de Bergerac; Fred tries out an idea for a new radio show; the cast salutes the music of George M. Cohan. Participating sponsors, NBC. (29 min & 30 min & 29 min)

SATURDAY, MAY 8
MOTHER'S DAY

CLAUDIA (7-1-48) An isolated episode of the series, with Kathryn Bard as Claudia, with Paul Crabtree as David. It's off to the hospital as Claudia goes into labor. Joe King announces. Coca-Cola, Syndicated. (14 min)
HALLMARK PLAYHOUSE (5-10-51) "A Man's Mother" starring Ethel Barrymore in a radio adaptation of the story by Gladys Hasty Carroll. An aging woman wants to spend her remaining years on the family farm, despite the objections of her children. Hallmark Cards, CBS. (30 min)
LIFE OF RILEY (5-8-48) William Bendix stars as Chester Riley, with Paula Winslowe as Peg, John Brown as Digby O'Dell, Barbara Eiler as Babs, Tommy Cook as Junior. On Mother's Day, Riley makes breakfast in bed for Peg and she gives him a present. Cast includes Alan Reed, Griff Barnett. Ken Niles announces. Prell, NBC. (30 min)
BOX THIRTEEN (10-10-48) "Double Mothers" starring Alan Ladd as Dan Haliday, with Sylvia Pickert as Suzy. Dan is asked to protect a young girl who claims to have two mothers. Syndicated. (27 min)
SCREEN GUILD PLAYERS (11-23-42) "Bachelor Mother" starring Ann Sothern, Fred MacMurray and Charles Coburn in a radio adaptation of the 1939 film. When a young sales girl becomes the guardian of an abandoned baby, she unwittingly causes a scandal in the store where she works. Lady Esther, CBS. (29 min)
MR. KEEN, TRACER OF LOST PERSONS (4-10-52) "The Mother's Plea Murder Case" starring Philip Clark as the kindly old investigator, with Jim Kelly as Mike Clancy. The wife of a lumber tycoon is suspected of murdering his secretary. Jack Costello announces. Participating sponsors, NBC. (28 min)
CLAUDIA (7-6-48) An isolated episode of the series. David and Claudia's mother are at the hospital to see Claudia and get their first look at the new baby. Coca-Cola, Syndicated. (14 min)

SATURDAY, MAY 15
A RADIO SCRAPBOOK: 1942

COMMAND PERFORMANCE #7 (recorded 4-12-42) Gene Tierney is mistress of ceremonies, with Betty Hutton, Gary Cooper, Arthur Q. Bryan as Raymond Radcliffe, The Andrews Sisters, Edgar Bergen and Charlie McCarthy, Ginny Simms, Bob Burns, Ray Noble and the Orchestra, announcer Paul Douglas. Hutton sings "Arthur Murray Taught Me Dancing in a Hurry"; Cooper talks about the start of the baseball season; Raymond recalls his efforts to join the service; The Sisters sing "Boogie Woogie Bugle Boy"; Ginny sings "Embraceable You." AFRS. (29 min)
TREASURY STAR PARADE #15 (March 1942) Fredric March is master of ceremonies, with Al Goodman and the Orchestra, singer Genevieve Rowe and Jane Cowl, who narrates "The Story of Mary Dyer." U.S. Treasury Department, Syndicated. (15 min)
SUSPENSE (9-16-42) "The Kettler Method" starring Roger DeKoven, John Gibson and Gloria Stuart. An insane former surgeon takes over the mental institution where he resides. Berry Kroeger is the Man in Black, with Guy Repp, Martha Falkner, Winfield Honie, Ralph Smiley. Sustaining, CBS. (30 min)
VIC AND SADE (10-1-42) Art Van Harvey as Vic, Bernadine Flynn as Sade, BIll Idelson as Rush, who explains his friend's plan to enjoy 12,000 cherry phosphates. Crisco, NBC. (14 min)
NATIONAL BARN DANCE (8-22-42) Broadcast from the Wisconsin State Fairgrounds in Milwaukee. Joe Kelly is host, with The Hoosier Hot Shots, Pat Buttram, Lulu Belle and Scotty, Eddie Peabody, The Dinning Sisters, and guest Billy Murray, who sings "Yankee Doodle Dandy." Alka-Seltzer, NBC BLUE. (29 min)
AN AMERICAN IN ENGLAND (12-1-42) "Cromer" is the firstt in a series of four programs written and directed by Norman Corwin, narrated by Joseph Julian, about the English town that is geographically closest to Germany. Sustaining, CBS. (29 min)
RED SKELTON SHOW (5-5-42) With Ozzie Nelson and the Orchestra, singer Harriet Hilliard, Wonderful Smith, announcer Truman Bradley. The Skelton Scrapbook of Satire is devoted to "Newspapers," with Red as Clem Kadiddlehopper, Deadeye and Junior, the Mean Little Kid. Ozzie and Harriet sing "Three Little Sisters." Raleigh Cigarettes, NBC. (28 min)

SATURDAY, MAY 22
A RADIO SCRAPBOOK: 1937

THE SHADOW (11-28-37) "Circle of Death" starring Orson Welles as Lamont Cranston, with Agnes Moorehead as the lovely Margot Lane. A masked killer sets off a series of explosions; at each one, he leaves a note reading "I hate crowds." Arthur Whiteside announces. Blue Coal, MBS. (30 min)
CHASE AND SANBORN HOUR (10-3-37) Rudy Vallee is master of ceremonies, with Nelson Eddy, Edgar Bergen and Charlie McCarthy, Dorothy Lamour, Robert Armbruster and the Orchestra and guest Sally Eilers. Nelson sings "Slumber On, My Little Gypsy Sweetheart" and appears with Sally in a romantic sketch. Charlie tries to recite a poem and later joins Vallee and Lamour for "We're Working Our Way Through College." Chase and Sanborn, NBC. (32 min and 24 min)
MARCONI MEMORIAL (7-20-37) On the day of his death, a "tribute to the great Italian inventor and scientist" who became famous as "the father of radio." Charles Benford narrates. Sustaining, WOR/MBS. (14 min)
REFRESHMENT CLUB (2-5-37) From Chicago, Don McNeill hosts an informal program of music and fun with Clark Dennis, Helen Jane Behlke, the Cadets, Walter Blaufuss and the Orchestra, announcer Bob Denton. Songs include "You're Too Good to Be True" and "Dear Diary." Coca-Cola, NBC. (30 min)
EASY ACES (8-4-37) An isolated episode of the series, starring Goodman and Jane Ace. In a flashback, Ace has accepted an invitation to Jane's house in the hope of seeing her friend Marge. With Julian Noa as Dr. Sherwood. Anacin, NBC. (15 min)
DR. CHRISTIAN (11-7-37) Starring Jean Hersholt as Dr. Paul Christian, with Rosemary De Camp as nurse Judy Price in the first show of the series. The doctor has plans to go on a fishing trip but has difficulty leaving the small town of River's End. Vaseline, CBS. (30 min)

SATURDAY, MAY 29
A BIG BAND JUBILEE

JUBILEE #3 (11-12 and 11-13-42) Singer Jules Bledsoe hosts this very early version of Jubilee, featuring The Charioteers, Mantan Moreland and Ben Carter, Lionel Hampton and his Orchestra, and vocalists Rubel Blakely and Lois Arnetta. Carter and Moreland perform their famous "Indefinite talk" routine; Bledsoe sings "Where Are You Hiding?" and the Hampton band plays "The Great Lie", "At Last" and "Flying Home," among other selections. Special Service Division (SSD) rebroadcast. (30 min)
JUBILEE #14 (2-28-43) Host Ernie Whitman welcomes Cab Calloway and his Orchestra, Savannah Churchill, composer Shelton Brooks, and pianists Margaret Bond and Calvin Jackson. The Calloway band performs "A Smo-o-o-oth One" and "The Fuhrer's Got The Jitters"; Shelton Brooks sings a medley of his greatest hits, including "Some of These Days" and "At The Darktown Strutter's Ball"; Calloway explains (and translates) jive talk for Ernie. Art Gilmore announces. SSD. (30 min)
JUBILEE #99 (9-25-44) Ernie "Bubbles" Whitman is master of ceremonies, with "Mr. Five by Five" Jimmy Rushing, Thelma Carpenter, Eddie "Rochester" Anderson and Count Basie and his Orchestra, with Buddy Rich on drums. Song include "Dinah," "Baby, Won't You Please Come Home" and "One O'Clock Jump." AFRS. (30 min)
JUBILEE #118 (1-29-45) With Charlie Barnet and his Orchestra, the Eddie Heywood Sextet, pianist/singer Rose Murphy, and Sam "Deacon" McDaniel. The Barnet band plays "Cherokee"; the Heywood Sextet plays "Begin The Beguine"; Rose Murphy performs "I Can't Give You Anything But Love." Host is Ernie "Bubbles" Whitman; announcer is Verne Smith. AFRS. (30 min)
JUBILEE #263 (2-28-48) Host George Dvorak presents a special tribute to bandleader Jimmie Lunceford, who passed away on July 12, 1947. The Lunceford band are heard on various selections from past Jubilee programs, including "Blues In The Night," "Tain't What You Do" and "For Dancers Only." AFRS. (30 min)

OUR SPECIAL GUEST will be big band historian KARL PEARSON, who will talk about the big band era and the importance of the Jubilee program during World War II.

SATURDAY, JUNE 5
A RADIO SCRAPBOOK: 1948

PHIL HARRIS-ALICE FAYE SHOW (10-3-48) Phil and Alice are back from Europe and are looking forward to signing the contract with their new sponsor. With Elliott Lewis as Remley, Walter Tetley as Julius, Robert North as Willie, Jeannine Roos and Anne Whitfield as the Harris daughters. Bill Forman announces. Rexall, NBC. (30 min)
SUSPENSE (2-21-48) "Beyond Reason" starring Robert Ryan and Ruth Warrick. When a successful businessman is killed by a hit-and-run driver, his family is surprised by the appearance of a man claiming to be his business partner. Robert Montgomery hosts. Cast includes Peggy Webber, Betty Lou Gerson. Sustaining, CBS. (36 min and 24 min)
KING COLE TRIO TIME (1948) Broadcast from Chicago, with announcer Dave Garroway, Whitey Bergquist and the Orchestra. Cole sings "Too Marvelous For Words," "I've Only Myself to Blame" and his new release, "Nature Boy." Wildroot Cream Oil, NBC. (15 min) Read the article about Nat "King" Cole in the Spring 2021 issue of Nostalgia Digest.
ADVENTURES OF SAM SPADE (7-4-48) "The Rushlight Diamond Caper" starring Howard Duff as Spade, with Sandra Gould as Bernadine. Sam is hired as a guard at a society wedding, where the bride is to receive a valuable diamond. Cast includes Bea Benaderet, Hans Conried, William Conrad. Dick Joy announces. Wildroot Cream Oil, CBS. (30 min)
SPORTS FINAL (3-12-48) Fahey Flynn recaps the sports news of the day, including exhibition baseball, boxing, race results and a "new sport the Chicago White Sox are thinking of taking up." Art Mercier announces. Nelson Brothers, WBBM. (14 min)
OUR MISS BROOKS (10-24-48) Eve Arden stars as Connie Brooks, with Gale Gordon as Principal Conklin, Jeff Chandler as Mr. Boynton, Dick Crenna as Walter Denton, Gloria McMillan as Harriet Conklin, Jane Morgan as Mrs. Davis. Miss Brooks' friends all borrow money from her as part of a birthday surprise. Colgate-Palmolive, CBS. (30 min)

SATURDAY, JUNE 12
A RADIO SCRAPBOOK: 1939

FIBBER McGEE AND COMPANY (2-21-39) Jim Jordan stars as McGee, with announcer Harlow Wilcox, singer Donald Novis, The Four Notes, Billy Mills and the Orchestra, Bill Thompson, Harold Peary, Isabel Randolph, Walter Tetley, Verna Felton, guest ZaSu Pitts. Fibber is looking for an invitation to the annual Rotowanis banquet. Johnson's Wax, NBC. (30 min) Marian Jordan, who played Molly McGee, was on a leave of absence from the show at this time due to illness.
BUCK ROGERS IN THE 25TH CENTURY (4-10-39) An isolated episode of the series. Black Barney and Willie have accidentally taken off in Dr. Huer's ship, unaware that Killer Kane is on board. Popsicle, MBS. (14 min)
CAMPBELL PLAYHOUSE (5-12-39) "Our Town" starring Orson Welles and John Craven in a radio production of Thornton Wilder's Pulitzer Prize-winning play about the small town of Grover's Corners and two young residents who fall in love. With Parker Fennelley, Agnes Moorehead, Ray Collins, Everett Sloane, Effie Palmer, Patricia Newton. Campbell Soups, CBS. (20 min and 40 min)
MELODY AND MADNESS (4-2-39) A program of music and comedy, starring Robert Benchley, Artie Shaw and his Orchestra, singer Helen Forrest. Benchley explains "How to Eat in a Cafeteria" and takes a tour of Cuba; the band plays "One Foot in the Groove" and "Nightmare." Del Sharbutt announces. Old Gold Cigarettes, CBS. (27 min)
ROMANCE OF HELEN TRENT (9-21-39) An isolated episode of the long-running soap opera, with Virginia Clark as Helen, who is talking with her partner Chris about their new dress shop in Beverly Hills. Don Hancock announces. Angeles Lipstick, CBS. (15 min)
GREEN HORNET (6-1-39) "Words and Music" starring Al Hodge as the Hornet, with Raymond Toyo as Kato. The Hornet investigates a scam involving a bogus music publisher. Fielding Farrington announces. Syndicated, MBS. (30 min)

SATURDAY, JUNE 19
FATHER'S DAY

GREAT GILDERSLEEVE (6-21-42) Harold Peary stars as Throckmorton P. Gildersleeve, with Walter Tetley as Leroy, Lurene Tuttle as Marjorie, Lillian Randolph as Birdie, Earle Ross, Paula Winslowe, Sam Hearn, Mel Blanc, Frank Nelson. Marjorie and Leroy decide to get their uncle an easy chair. Kraft, NBC. (30 min)
CAVALCADE OF AMERICA (10-15-45) "Children, This is Your Father" starring Loretta Young, with Gale Gordon, Tommy Bernard, Marlene Aames. The story of "a veteran's reunion with his wife and family, after four years' overseas separation." Dupont, NBC. (29 min)
LUX RADIO THEATRE (3-20-50) "Father Was a Fullback" starring Paul Douglas, Maureen O'Hara and Betty Lynn in a radio adaptation of the 1949 movie. A befuddled football coach tackles problems on the field and at home. William Keighley hosts, with Norma Jean Nilsson, Jim Backus, Willard Waterman, Eddie Firestone Jr., Ruth Perrott. Lux Soap, CBS. (21 min & 18 min & 18 min)
QUIZ KIDS (6-16-46) It's Father's Day and the Quiz Kids are joined by their fathers during the second half of the show. Joe Kelly is quizmaster, with Quiz Kids Patrick Conlon, Harve Fishman, Ruth Duskin and Joel Kupperman. Bob Murphy announces. Alka-Seltzer, NBC. (30 min)
FATHER KNOWS BEST (6-15-50) Robert Young stars as Jim Anderson, with June Whitley as Margaret, Ted Donaldson as Bud, Rhoda Williams as Betty, Norma Jean Nilsson as Cathy. Jim's family wants to surprise him on Father's Day, but he surprises them by accepting an invitation to go fishing. Maxwell House Coffee, NBC. (29 min) Read the article about Father Knows Best in the Spring 2021 issue of Nostalgia Digest.

SATURDAY, JUNE 26
RADIO: THE FIRST DOZEN YEARS

CHARLES A. LINDBERGH (6-11-27) A rare, historic radio broadcast from Washington, DC, Graham MacNamee, Milton Cross and Phillips Carlin cover the arrival of Charles Lindbergh as he returns to the U.S. after his history-making non-stop flight across the Atlantic ocean to Paris. President Calvin Coolidge introduces Lindbergh and presents him with the Distinguished Flying Cross. NBC. (27 min and 29 min)
BRUNSWICK BREVITIES (9-27-29) An excerpt starring Irving Mills and his Hotsy Gang, featuring Hoagy Carmichael, "the only double-voiced pianist" who sings "Harvey." The band plays "Nobody's Sweetheart Now." Brunswick-Balice Collender Co., Syndicated. (8 min)
ABROAD WITH THE LOCKHARTS (10-20-30) Gene and Kathleen Lockhart star as a couple preparing to embark on a cruise to Europe. Syndicated. (13 min)
DENTAL CLINIC OF THE AIR (12-18-29) A program of music and dental advice, hosted by E.R. Parker. Sidney Dixon sings "Little Grey Home in the West." E.R. Parker System, Syndicated. (15 min)
EMPIRE BUILDERS (1-19-31) Don Ameche stars in the story of a movie actor who is mistaken for a sheriff by a group of outlaws. Broadcast from Chicago, with Harvey Hayes as the Old-Timer, Lucille Husting, Bernardine Flynn, announcer Ted Pearson. Great Northern Railroad, NBC BLUE. (30 min)
MAYTAG FROLICS (2-28-29) A studio broadcast recorded in Chicago, featuring Coon-Sanders' original Nighthawk Orchestra. Selections include "Harold Teen," "Mississippi Here I Am," a medley of college songs and more. Maytag Cast Aluminum Washers, Syndicated. (27 min)
KSL TRANSMITTER DEDICATION (10-22-32) An excerpt from a special broadcast commemorating the Salt Lake City radio station and its new 50,000-watt transmitter, with appearances by Sen. Reed Smoot, Virginia Barker and the Cathedral Quintet, Salt Lake City commissioner John M. Knight, musician William Hardiman. "Tonight, radio history is made in the West... the pioneer station of the Rocky Mountains climaxes more than a decade of radio achievement by taking its place among America's radio stations of greatest power." KSL. (15 min)

SUBSCRIBE RIGHT NOW! CLICK HERE: Nostalgia Digest Magazine


RADIO'S GOLDEN AGE
Our Radio's Golden Age series came to a close on March 27, 2016 after six years and 317 episodes. We thank all of you who've joined us online over these six years. We're pleased to announce that past episodes of Radio's Golden Age are now available on YouTube, thanks to our Nostalgia Digest channel. Click here to subscribe to our channel and hear past shows from this series!