Tune in to our weekly program of vintage radio shows, with producer/host Steve Darnall, broadcast live every Saturday from 1 to 5 pm (Central time) on WDCB 90.9 FM in the Chicago area and world-wide on the Internet at www.wdcb.org.

Listen Now to Our Most Recent Broadcast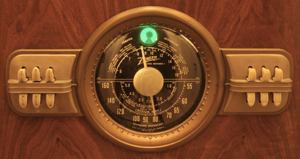 Click on The Dial To Listen

Each Saturday's program is available on demand for two weeks beginning the following Tuesday. See schedule below.

Listen to the Previous Week's Broadcast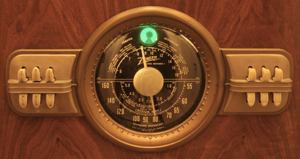 Click on The Dial To Listen


Support for Those Were the Days is provided by our underwriters:
The Framemakers, 10 N. Cass Avenue, Westmont, IL; 630-795-1020
Damon Doucet, Attorney at Law, 10024 Skokie Boulevard, Suite 215, Skokie, IL; 847-334-5718
The Audio File Nostalgia Shop, P.O. Box 93, Glenview, IL; 847-759-9288

We thank our underwriters for their support and we urge you to give them your support!

If you have a product or service and would like information about underwriting Those Were the Days, click here.

Summer 2021 Program Highlights


SATURDAY, JUNE 12
A RADIO SCRAPBOOK: 1939

FIBBER McGEE AND COMPANY (2-21-39) Jim Jordan stars as McGee, with announcer Harlow Wilcox, singer Donald Novis, The Four Notes, Billy Mills and the Orchestra, Bill Thompson, Harold Peary, Isabel Randolph, Walter Tetley, Verna Felton, guest ZaSu Pitts. Fibber is looking for an invitation to the annual Rotowanis banquet. Johnson's Wax, NBC. (30 min) Marian Jordan, who played Molly McGee, was on a leave of absence from the show at this time due to illness.
BUCK ROGERS IN THE 25TH CENTURY (4-10-39) An isolated episode of the series. Black Barney and Willie have accidentally taken off in Dr. Huer's ship, unaware that Killer Kane is on board. Popsicle, MBS. (14 min)
CAMPBELL PLAYHOUSE (5-12-39) "Our Town" starring Orson Welles and John Craven in a radio production of Thornton Wilder's Pulitzer Prize-winning play about the small town of Grover's Corners and two young residents who fall in love. With Parker Fennelley, Agnes Moorehead, Ray Collins, Everett Sloane, Effie Palmer, Patricia Newton. Campbell Soups, CBS. (20 min and 40 min)
MELODY AND MADNESS (4-2-39) A program of music and comedy, starring Robert Benchley, Artie Shaw and his Orchestra, singer Helen Forrest. Benchley explains "How to Eat in a Cafeteria" and takes a tour of Cuba; the band plays "One Foot in the Groove" and "Nightmare." Del Sharbutt announces. Old Gold Cigarettes, CBS. (27 min)
ROMANCE OF HELEN TRENT (9-21-39) An isolated episode of the long-running soap opera, with Virginia Clark as Helen, who is talking with her partner Chris about their new dress shop in Beverly Hills. Don Hancock announces. Angeles Lipstick, CBS. (15 min)
GREEN HORNET (6-1-39) "Words and Music" starring Al Hodge as the Hornet, with Raymond Toyo as Kato. The Hornet investigates a scam involving a bogus music publisher. Fielding Farrington announces. Syndicated, MBS. (30 min)

SATURDAY, JUNE 19
FATHER'S DAY

GREAT GILDERSLEEVE (6-21-42) Harold Peary stars as Throckmorton P. Gildersleeve, with Walter Tetley as Leroy, Lurene Tuttle as Marjorie, Lillian Randolph as Birdie, Earle Ross, Paula Winslowe, Sam Hearn, Mel Blanc, Frank Nelson. Marjorie and Leroy decide to get their uncle an easy chair. Kraft, NBC. (30 min)
CAVALCADE OF AMERICA (10-15-45) "Children, This is Your Father" starring Loretta Young, with Gale Gordon, Tommy Bernard, Marlene Aames. The story of "a veteran's reunion with his wife and family, after four years' overseas separation." Dupont, NBC. (29 min)
LUX RADIO THEATRE (3-20-50) "Father Was a Fullback" starring Paul Douglas, Maureen O'Hara and Betty Lynn in a radio adaptation of the 1949 movie. A befuddled football coach tackles problems on the field and at home. William Keighley hosts, with Norma Jean Nilsson, Jim Backus, Willard Waterman, Eddie Firestone Jr., Ruth Perrott. Lux Soap, CBS. (21 min & 18 min & 18 min)
QUIZ KIDS (6-16-46) It's Father's Day and the Quiz Kids are joined by their fathers during the second half of the show. Joe Kelly is quizmaster, with Quiz Kids Patrick Conlon, Harve Fishman, Ruth Duskin and Joel Kupperman. Bob Murphy announces. Alka-Seltzer, NBC. (30 min)
FATHER KNOWS BEST (6-15-50) Robert Young stars as Jim Anderson, with June Whitley as Margaret, Ted Donaldson as Bud, Rhoda Williams as Betty, Norma Jean Nilsson as Cathy. Jim's family wants to surprise him on Father's Day, but he surprises them by accepting an invitation to go fishing. Maxwell House Coffee, NBC. (29 min) Read the article about Father Knows Best in the Spring 2021 issue of Nostalgia Digest.

SATURDAY, JUNE 26
RADIO: THE FIRST DOZEN YEARS

CHARLES A. LINDBERGH (6-11-27) A rare, historic radio broadcast from Washington, DC, Graham MacNamee, Milton Cross and Phillips Carlin cover the arrival of Charles Lindbergh as he returns to the U.S. after his history-making non-stop flight across the Atlantic ocean to Paris. President Calvin Coolidge introduces Lindbergh and presents him with the Distinguished Flying Cross. NBC. (27 min and 29 min)
BRUNSWICK BREVITIES (9-27-29) An excerpt starring Irving Mills and his Hotsy Gang, featuring Hoagy Carmichael, "the only double-voiced pianist" who sings "Harvey." The band plays "Nobody's Sweetheart Now." Brunswick-Balice Collender Co., Syndicated. (8 min)
ABROAD WITH THE LOCKHARTS (10-20-30) Gene and Kathleen Lockhart star as a couple preparing to embark on a cruise to Europe. Syndicated. (13 min)
DENTAL CLINIC OF THE AIR (12-18-29) A program of music and dental advice, hosted by E.R. Parker. Sidney Dixon sings "Little Grey Home in the West." E.R. Parker System, Syndicated. (15 min)
EMPIRE BUILDERS (1-19-31) Don Ameche stars in the story of a movie actor who is mistaken for a sheriff by a group of outlaws. Broadcast from Chicago, with Harvey Hayes as the Old-Timer, Lucille Husting, Bernardine Flynn, announcer Ted Pearson. Great Northern Railroad, NBC BLUE. (30 min)
MAYTAG FROLICS (2-28-29) A studio broadcast recorded in Chicago, featuring Coon-Sanders' original Nighthawk Orchestra. Selections include "Harold Teen," "Mississippi Here I Am," a medley of college songs and more. Maytag Cast Aluminum Washers, Syndicated. (27 min)
KSL TRANSMITTER DEDICATION (10-22-32) An excerpt from a special broadcast commemorating the Salt Lake City radio station and its new 50,000-watt transmitter, with appearances by Sen. Reed Smoot, Virginia Barker and the Cathedral Quintet, Salt Lake City commissioner John M. Knight, musician William Hardiman. "Tonight, radio history is made in the West... the pioneer station of the Rocky Mountains climaxes more than a decade of radio achievement by taking its place among America's radio stations of greatest power." KSL. (15 min)

SATURDAY, JULY 3
A BIG BAND SATURDAY

COUNT BASIE AND HIS ORCHESTRA (6-30-37) A "program of ultramodern rhythms" from the Savoy Ballroom, "The Home of Happy Feet," located in uptown New York City, with vocals by Billie Holiday and James Rushing. Songs include "Shout and Feel It," "They Can't Take That Away from Me," "When My Dreamboat Comes Home," and "Bugle Blues." Howard Doyle announces. Sustaining, MBS. (29 min)
FAME AND FORTUNE (3-6-41) Tommy Dorsey and his Orchestra are featured on this program, which also includes a songwriting contest for listeners. Selections include "Georgia on My Mind," "You Walk By," "Frenesi," and "On A Bicycle Built For Two," with vocals by Connie Haines, Frank Sinatra, Paul Mason, Marie McDonald, and the Pied Pipers (with Jo Stafford). Announcer is Fred Uttal. N-R-Tablets, NBC BLUE. (30 min)
WINNIE THE WAVE #18A (Recorded 10-8-46) A program of music by Claude Thornhill and his Orchestra, hosted by "Winnie the Wave," from the Café Rouge of the Hotel Pennsylvania in New York City. The band plays "Buster's Last Stand," "Twilight Song," "Under the Willow Tree," and "Autumn Nocturne." Vocals by Buddy Hughes. U.S. Naval Recruiting, Syndicated. (14 min)
BUNNY BERIGAN AND HIS ORCHESTRA (5-3-38) Excerpt. "The Miracle Man of Swing" and his band are heard in a broadcast from the Paradise Restaurant on Broadway in New York City. The band plays "Moonshine Over Kentucky," "Heigh Ho," "Black Bottom," and other selections. Vocals by Ruth Gaylor. Sustaining, WMCA/New York. (19 min)
LARRY CLINTON AND HIS ORCHESTRA (11-15-38) "The Dipsy Doodler" and his men are heard in this program originating from the Streets of Paris in the International Casino on Times Square in New York City. The Clinton crew perform "Heart and Soul," "You're The Only Star In My Blue Heaven," "My Reverie," "The Campbells Are Swinging" and others. Vocals by Bea Wain and Ford Leary; Lyle Van announces. Sustaining, NBC BLUE. (29 min)
FITCH BANDWAGON (3-2-41) Host Tobe Reed welcomes Gene Krupa and his Orchestra, along with vocalists Anita O'Day and Howard Dulany, in this broadcast from New York City. Selections include "All Reet," "Perfidia" and "Drum Boogie." Details about Krupa's life are covered, and Gene gives a drum lesson. Announcer is Jack Costello. F.W. Fitch Company; NBC. (28 min)

OUR SPECIAL GUEST will be big band historian KARL PEARSON, who will talk about the orchestras and leaders of the Big Band era.

SATURDAY, JULY 10
A RADIO SCRAPBOOK: 1949

SEALTEST VARIETY THEATER (2-24-49) Dorothy Lamour stars, with Henry Russell and the Orchestra, the Crew Chiefs, announcer John Laing, Alan Reed, Jerry Hausner, Sandra Gould, and guests Kay Kyser and Brian Donlevy. Dorothy and Brian spoof husband-and-wife morning shows; later, Kay dreams about being a radio detective. Sealtest, NBC. (29 min) Read the article about Dorothy Lamour in the Summer 2021 issue of Nostalgia Digest.
PAT NOVAK FOR HIRE (3-13-49) Jack Webb stars as Novak, with Raymond Burr as Inspector Hellman, Tudor Owen as Jocko Madigan. A dying man asks Novak to find a woman and give her a key. Cast includes Charles McGraw, Herb Butterfield, Herb Ellis. Sustaining, ABC. (30 min)
FRED ALLEN SHOW (1-23-49) With Portland Hoffa, Kenny Delmar, Parker Fennelley, Minerva Pious, The DeMarco Sisters, Al Goodman and the Orchestra and guest Jack Haley. Fred invites Jack to perform on television in a new opera. The Allen's Alley question is "How much coffee do you drink?" Ford Motors, NBC. (29 min)
THIS IS YOUR LIFE (10-26-49) Ralph Edwards hosts a tribute to the life and career of Capt. Billy Bryant, who ran a showboat in the early 20th century. Guests include Capt. Bryant's family and Myra Keaton, Buster Keaton's mother. Philip Morris, NBC. (28 min) Read the article about This Is Your Life in the Summer 2021 issue of Nostalgia Digest.
MATINEE WITH BOB AND RAY (10-8-49) It's Bob Elliott and Ray Goulding from early in their careers, with organist Ken Wilson and pianist Bill Green. An interview with a man who has an unusual occupation; later, the duo present a spelling bee and "Arthur Sturdley's Talent Scouts." Participating sponsors, WHDH. (30 min)
SCREEN DIRECTORS' PLAYHOUSE (8-12-49) "Jezebel" starring Bette Davis in a radio version of her 1938 film, about a Southern belle who goes too far to make her fiancee jealous. With Gerald Mohr, Paul Frees, Ralph Moody, Jack Edwards and an appearance by William Wyler, the film's director. Jimmy Wallington announces. Pabst, NBC. (30 min)

SATURDAY, JULY 17
TELEVISION'S EARLY STARS... ON RADIO!

MY FAVORITE HUSBAND (4-22-49) Lucille Ball and Richard Denning star as Liz and George Cooper, with Gale Gordon and Bea Benaderet as Rudolph and Iris Atterbury, with Ruth Perrott as Katy. When Liz makes the Coopers late for the Atterbury's dinner party, George decides to put her on a rigid schedule. AFRTS rebroadcast. (24 min)
DAVE GARROWAY SHOW (7-25-48) With Joseph Gallicchio and the NBC Orchestra, vocalists Vivian Martin and Jack Haskell, the Art Van Damme Quintet, announcer Charles Chan and guest Anita O'Day, who sings "How High the Moon." Dave talks about dogs and smoking in bed. Sustaining, NBC. (30 min)
SPEAKING OF RADIO (11-27-20) Part one of Steve Darnall's conversation with Hank Garrett, speaking from his office in California about his career in radio, television, movies and the stage. Recorded via Zoom. (25 min) Read an excerpt from this conversation in the Summer 2021 issue of Nostalgia Digest.
JACKIE GLEASON-LES TREMAYNE SHOW (8-13-44) The first show of the series, with Andy Russell, Patsy Garrett, Toots Camarata and the Orchestra and guest Edgar Bergen, who talks about a new, unnamed character. Gleason recalls growing up in Brooklyn. AFRS rebroadcast. (30 min)
KUKLA, FRAN AND OLLIE (10-14-52) The second show of the radio series, starring Burr Tillstrom, Fran Allison, pianist Jack Fascinato. Ollie has a letter from NBC executives asking that the characters be more descriptive on radio. Sustaining, NBC. (9 min)
SPEAKING OF RADIO (11-27-20) Part two of Steve Darnall's conversation with Hank Garrett. (22 min)
MILTON BERLE SHOW (12-2-47) It's "Uncle Milty" on radio, with Jack Albertson, Pert Kelton, Al Kelly, Billy Sands, John Gibson, Charlie Irving, singer Dick Varney, Ray Bloch and his Orchestra, announcer Frank Gallop. It's a "Salute to Public Service," as Berle recalls a recent encounter with a policeman. Philip Morris Cigarettes, NBC. (28 min)

SATURDAY, JULY 24
A RADIO SCRAPBOOK: 1938

MARCH OF TIME (2-10-38) Westbrook Van Voorhis presents dramatized moments of news events from the previous week, including Adm. William Lahey's statement that "There is a new situation at sea which our nation can no longer ignore. These new situations involve three naval powers: Germany, Italy and Japan." Time Magazine, NBC. (29 min)
TEXACO TOWN (3-23-38) Eddie Cantor stars, with Deanna Durbin, Bobby Breen, Jacques Renard, Sidney Fields, Bert Gordon as The Mad Russian. Eddie has Spring Fever and troubles with the Internal Revenue Service. Deanna sings "In the Still of the Night." Texaco, CBS. (28 min)
DICK TRACY (4-12-38) An isolated episode of the series, starring Ned Wever as Tracy. Dick and Pat Patton are in pursuit of gangster Vernon Kyle, who receives a mysterious message from "The Purple Rider." Quaker Puffed Wheat and Rice, NBC. (15 min)
SEVENTH ANNUAL TWINS CONVENTION (8-28-38) Durward Kirby reports from the Seventh Annual International Twins Convention in Chicago's Grant Park. The president of the International Twin Association presents the twin sisters who were voted "Most Identical." NBC. (15 min)
JOE PENNER SHOW (11-10-38) With Roy Atwell, singer Little Tommy Lane, Ben Pollack and his Orchestra. Joe is at Huskies College, where his roommate Lester Gloomsnicker recommends that he study science. Huskies Flakes, CBS. (30 min) Read the article about Joe Penner in the Summer 2021 issue of Nostalgia Digest.
MERCURY THEATER ON THE AIR (9-5-38) "The Man Who Was Thursday" starring Orson Welles in a radio adaptation of the novel by G.K. Chesterton. An agent of Scotland Yard's secret police infiltrates a secret anarchist society. Cast: Eustace Wyatt, Edgar Barrier, Joseph Cotten, George Coulouris, Ray Collins, Paul Stewart, Erskine Sanford, Anna Stafford, Alan Devitt. Announcer is Dan Seymour. Sustaining, CBS. (31 min and 28 min)

SATURDAY, JULY 31
RADIO IN THE EARLY 1960s

YOURS TRULY, JOHNNY DOLLAR (11-26-61) "The Mad Bomber Matter" starring Mandel Kramer as the man with the action-packed expense account. Johnny travels to Wyoming to stop a psychopathic ex-GI who has threatened to blow up his home town. With Court Benson, Lawson Zerbe, Clifford Carpenter, Barbara Cassar. Sustaining, CBS. (25 min)
CROSBY-CLOONEY SHOW (4-20-60) Starring Bing Crosby and Rosemary Clooney, with The Buddy Cole Trio and announcer Ken Carpenter. Rosemary sings "S' Wonderful" and "Near You"; Bing sings "Lullaby of Broadway" and "Avalon" and joins Rosemary for "Something to Remember You By." Participating sponsors, CBS. (19 min)
GUNSMOKE (5-21-61) "Chester's Rendezvous" starring William Conrad as Marshal Matt Dillon, with Parley Baer as Chester Proudfoot, Howard McNear as Doc, Georgia Ellis as Kitty. Chester is attracted to a young woman who is new to Dodge City, but he makes a disturbing discovery about her brother. Cast includes Jeanne Bates, John Dehner, James Nusser. Participating sponsors, CBS. (23 min)
MUSIC MAN OPENING (6-20-62) Arthur Godfrey hosts this special broadcast of a press premiere of the new movie based on Meredith Willson's hit musical, featuring director Morton DaCosta, The Buffalo Bills, Hedda Hopper, Ronny Howard, Shirley Jones, Robert Preston, and Meredith and Rini Willson. KGLO/Mason City. (20 min)
YOUNG DR. MALONE (11-25-60) The final show of the series, starring Sandy Becker as Dr. Malone. On the eve of his daughter's wedding, Dr. Malone decides to make one last appeal to the groom's mother. Participating sponsors, CBS. (14 min)
GOLD COAST RHYTHM (1-11-62) With The King's Jesters, Marie DeRosa, Ollie Raymond, Billy Leach. A comical tale about a husband who announces plans to cook dinner, with the commercials woven into the storyline! Partcipating sponsors, WBBM. (14 min)
WGN BARN DANCE (7-29-61) Excerpt. Broadcast from McCormick Place in Chicago, with Bob Atcher, Dolph Hewitt, The Johnson Sisters, Red Blanchard, Arky the Arkansas Woodchopper, guest Elaine Rogers. Announcer is Orion Samuelson. A program dedicated to the International Trade Show. Participating sponsors, WGN. (31 min)
SUSPENSE (5-13-62) "Hide and Seek" narrated by Jackson Beck and starring William Redfield. A small-time gambler in Chicago must escape from two gangsters who are out to kill him. Cast: Santos Ortega, Larry Haines, Joseph Julian, Jack Grimes. Marlboro Cigarettes, CBS. (23 min)

SATURDAY, AUGUST 7
REPUBLIC STARS ON THE AIR

GENE AUTRY'S MELODY RANCH (9-19-48) Broadcasting from St. Paul, MN, with Johnny Bond, Pat Buttram, The Cass County Boys, Carl Cotner, announcer Perry Walsh. Gene sings "San Fernando Valley" and "The Banks of the Sunny San Juan" and tells the story of Uncle Billy Harlow, who helped Gene round up a criminal gang. Wrigley's Gum, CBS. (30 min)
LUX RADIO THEATER (3-7-49) "Red River" starring John Wayne, Joanne Dru and Walter Brennan in a radio adaptation of the 1948 film. A rancher prepares to lead 10,000 cattle to market, but his single-minded behavior leads to trouble. With Jeff Chandler, Jimmy Ogg, Herb Butterfield, Willard Waterman, Lillian Buyeff, Lou Krugman, Jay Novello, Alan Reed. William Keighley hosts. Lux Soap, CBS. (19 min & 16 min & 24 min)
JUDY CANOVA SHOW (10-4-47) With Mel Blanc, Joe Kearns, Ruby Dandridge, Verna Felton, Hans Conried, announcer Howard Petrie. Judy is making preparations for her screen test at Paragon Studios. Colgate-Palmolive, NBC. (30 min)
ALL-STAR WESTERN THEATER (10-20-46) Starring Foy Willing and the Riders of the Purple Sage, who sing "Riders of Purple Sage," "Along the Wagon Trail" and others. Guest is Johnny Mack Brown, who stars in a dramatic sketch, "The Man From Alabama." Dave Hale announces. Weber's Bread, KNX/Los Angeles. (29 min)
ROY ROGERS SHOW (2-18-54) It's "the King of the Cowboys," with Dale Evans, Pat Brady, the Mello-Men. Roy goes to see an old family friend about a land purchase, but becomes suspicious when the woman's doctor and lawyer refuse to let Roy see her. With Eleanor Audley, Jane Webb, Herb Butterfield, Byron Kane, Joe DuVal. Dodge-Plymouth, NBC. (29 min)

Read the article about Republic Pictures in the Summer 2021 issue of Nostalgia Digest.

SATURDAY, AUGUST 14
A RADIO SCRAPBOOK: 1954

GREAT GILDERSLEEVE (10-26-54) Willard Waterman stars as Throckmorton P. Gildersleeve, with Walter Tetley as Leroy, Lillian Randolph as Birdie, Dick LeGrand as Peavey. Gildy worries that he's been neglecting Leroy. Sustaining, NBC. (11 min)
EDGAR BERGEN SHOW (2-28-54) With Ray Noble and the Orchestra, Jack Kirkwood, Paul Frees, announcer Bill Baldwin and guests June Allyson and Dick Powell. June sings "Heart of My Heart" and joins Charlie for a sketch in which she works at a music shop. Lanolin Plus, CBS. (30 min)
THE NORTHERNERS (1-4-54) The first commercial broadcast in stereophonic sound, with Richard Shores and the Orchestra, announcer John Weigel and guest Charlton Heston, who reads excerpts from The Cruel Sea by Nicholas Monsarrat. Songs include "Winter Song," "Ebb Tide" and "Song of Norway." Northern Trust Co. of Chicago, WMAQ. (29 min)
LUX RADIO THEATER (11-23-54) "All About Eve" starring Claire Trevor and Ann Blyth in a radio adaptation of the 1950 film, about a veteran stage actress who befriends an ambitious young woman. Cast includes Betty Lou Gerson, Don Randolph, William Conrad, Carleton Young, Ruth Perrott, Eileen Robin, Herb Butterfield, Edward Marr. AFRTS rebroadcast. (16 min & 15 min & 24 min)
SIX SHOOTER (3-21-54) James Stewart stars as plainsman Britt Ponset. A young gunfighter is intent on picking a fight with Britt. Cast: Elvia Allman, Sam Edwards, Will Wright, Howard McNear, Burt Holland. Sustaining, NBC. (30 min)
MEET MR. McNUTLEY (5-27-54) Ray Milland stars as Prof. Ray McNutley, with Phyllis Avery as Peggy McNutley and Verna Felton as Dean Bradley. In honor of the Dean's tenth anniversary at Lynnhaven College, Ray buys her a second-hand fur coat. Cast includes Elvia Allman, Herb Vigran, Barney Phillips. Del Sharbutt announces. AFRS rebroadcast. (24 min)

SATURDAY, AUGUST 21
A RADIO SCRAPBOOK: 1936

BURNS AND ALLEN SHOW (1-15-36) With announcer Ted Husing, singer Milton Watson, Jacques Renard and the Orchestra. George and Gracie spoof a scene from Rain, with Gracie in the Joan Crawford role. Campbell Soup, CBS. (29 min)
TODAY'S CHILDREN (6-1-36) An isolated episode of the ground-breaking daytime drama, making its debut on a new network at a new time. Written by and starring Irna Phillips, with Irenee Wicker as Eileen, who resigns herself to a life without Bill. Announcer is Louis Reun. Pillsbury, NBC. (14 min)
PAUL WHITEMAN'S MUSICAL VARIETIES (2-2-36) With The King's Men, Bob Lawrence, Ramona, Durelle Alexander, Johnny Hauser and guests Ray Noble and Donald Novis, who sings "Play, Fiddle, Play" and "I Found a Dream." The Whiteman orchestra plays "Great Day" and Noble's "If You Loved Me"; Ramona plays "There's a Boat That's Leaving Soon for New York." Woodbury Soap, NBC. (16 min and 29 min)
LITTLE ORPHAN ANNIE (1936) An isolated episode of the series, wtih Shirley Bell as Annie, Allan Baruck as Joe. Annie, Joe, Bob Bond and Professor Kenyon are flying in the professor's silent plane in pursuit of the thieves who stole his plans. Cast includes Ken Christy. Pierre Andre announces. Ovaltine, MBS. (14 min)
CAVALCADE OF AMERICA (12-2-36) "The Seeing Eye" is the story of a school in New Jersey that trains dogs to assist those without sight. Cast includes Bill Johnstone. With Donald Voorhees and the Orchestra. DuPont, CBS. (30 min)
MAJOR BOWES' ORIGINAL AMATEUR HOUR (9-17-36) The first show of the season, with announcer Dan Seymour. Major Bowes salutes the honor city of Detroit and presents a tap-dancing cab driver, a singing automobile trimmer and other amateur performers. Chrysler, CBS. (28 min)

SATURDAY, AUGUST 28
A RADIO SCRAPBOOK: 1945

INNER SANCTUM (6-12-45) "Portrait of Death" starring Lesley Woods. A man buys an expensive painting with a strange and sinister history. Cast includes Santos Ortega, Larry Haines. Lipton Tea and Soup, CBS. (30 min)
DANNY KAYE SHOW (1-27-45) With Eve Arden, Lionel Stander, Bob Jellison, Harry James and his Music Makers, announcer Ken Niles. Danny is preparing for a flight to Washington, where he will do a show to benefit the March of Dimes. The James band plays "King Porter Stomp"; Danny does a scat version of "Molly Malone." Pabst Blue Ribbon, CBS. (30 min)
LUX RADIO THEATER (4-9-45) "The Suspect" starring Charles Laughton, Ella Raines and Rosalind Ivan in a radio adaptation of the 1944 film. An unhappily married man strikes up a friendship with a younger woman, much to his wife's displeasure. Thomas Mitchell is "guest producer," with Denis Green, Lester Matthew, Truda Marsen, Norman Field, Antony Ellis, Eric Snowden, Tommy Cook, announcer John Milton Kennedy. Lux Soap, CBS. (22 min & 18 min & 18 min) Read the article about Charles Laughton in the Summer 2021 issue of Nostalgia Digest.
BOB HOPE SHOW (5-29-45) Broadcasting from The Naval Reserve Midshipman's School at Notre Dame, with Skinnay Ennis and the Orchestra, Frances Langford, announcer Wendell Niles and guest Herbert Marshall, who talks about his summer radio series and plays a young midshipman in a sketch. Bing Crosby appears unannounced to sing "Happy Birthday" to Bob. Wendell Niles announces. Pepsodent, NBC. (29 min)
THIS IS YOUR FBI (11-16-45) "The Allotment Swindle" is the story of a woman who has married multiple members of the Armed Forces in order to receive their monthly allotments. The FBI investigates. Cast includes Joseph Julian, Mandel Kramer. Dean Carleton narrates. Equitable Life Assurance Society, ABC. (29 min)

SATURDAY, SEPTEMBER 4
THE BIG BANDS THROUGH THE DECADES

BRUNSWICK BREVITIES (Recorded 9-9-29) Excerpt. Ben Bernie and his Orchestra are featured on this early broadcast. Selections include "Jericho," "You Were Meant For Me," and "I'd Love to Be the Widow of a Guy Like You." Announcer is Norman Brokenshire. Brunwick-Balke-Collender Company, Syndicated. (22 min)
BENNY GOODMAN'S SWING SCHOOL (6-29-37) The first broadcast in the summer series, with Benny Goodman and his Orchestra, Trio and Quartet, and Meyer Alexander's Swing Chorus. Tunes played include "Peckin'," "Avalon," "Sweet Leilani," and "Sing, Sing, Sing." Bill Goodwin announces. Camel Cigarettes, CBS. (28 min)
ACROSS THE BOARD #166 (December 1945) A program featuring Elliot Lawrence and his Orchestra, broadcasting from WCAU's Philadelphia studios, with vocals by Rosalind Patton and Jack Hunter. The band performs "On the Atchison, Topeka and the Santa Fe," "Out of This World," and other selections. AFRS. (15 min)
HARRY JAMES AND HIS MUSIC MAKERS (5-25-53) Remote broadcast originating from the Astor Roof of the Hotel Astor in Times Square, New York. The James gang plays "Till I Waltz Again With You," "Down South Camp Meetin'," "Lullaby of Broadway," and other selections. Vocals by April Ames. Sustaining, CBS. (26 min)
DICK JURGENS AND HIS ORCHESTRA (10-31-69) "Here That Band Again!" The Jurgens band is heard in this Halloween night broadcast originating from the Hub Ballroom in Peoria, with vocals by Buddy Moreno. Tunes played include "Josephine," "One Dozen Roses," "Where or When," and "Sleepy Time Gal." Sustaining, WMBD/Peoria. (29 min)
THE CHAMPAGNE MUSIC OF LAWRENCE WELK (12-31-70—1-1-71) NBC's All-Star Parade of bands presents a New Year's Eve broadcast from the Hollywood Palladium, located on Sunset near Vine, in Los Angeles. The band plays "High Tide Boogie," "Land of Dreams," "Put a Little Love in Your Heart," "Mame," and "Beer Barrel Polka" featuring Myron Floren on accordion. Announcer is Ralph Portner. Sustaining, NBC. (29 min)

OUR SPECIAL GUEST will be big band historian KARL PEARSON, who will discuss how the big bands changed over the decades.

SATURDAY, SEPTEMBER 11
A RADIO SCRAPBOOK: 1952

BILLION DOLLAR SHOW (8-28-52) Bob Elliott and Ray Goulding host this special honoring the thirtieth anniversary of radio station WEAF, with guest appearances by Fred Allen and columnist Nick Kenny and clips from old radio broadcasts. Sustaining, WNBC. (30 min)
RED SKELTON SHOW (1-16-52) With Lurene Tuttle, Dick Ryan, Pat McGeehan, The Smith Twins, announcer Rod O'Connor, David Rose and the Orchestra. The Skelton Scrapbook of Satire focuses on "Dancing," with Red as Deadeye and Willie Lump-Lump. Norge, CBS. (29 min)
I WAS A COMMUNIST FOR THE FBI (7-9-52) "The Dangerous Dollars" starring Dana Andrews as Matt Cvetic, undercover agent for the FBI. Matt must travel to a Western ranch to stop a member of Russia's secret police from smuggling money out of the U.S. Syndicated. (28 min)
DORIS DAY SHOW (5-23-52) With announcer Roy Rowan and guests Dennis Day and Ray Noble, who join Doris for a sketch set in Paris. Doris sings "Moonlight Bay" and "The Very Thought of You." Sustaining, CBS. (30 min)
NIGHTBEAT (6-19-52) Frank Lovejoy stars as Randy Stone, night beat reporter for the Chicago Star. A woman imprisoned for vehicular manslaughter insists to Randy that she was framed. Cast: Jeanette Nolan, Howard McNear, William Conrad, Paul Frees, Charlotte Lawrence, Betty Moran. Sustaining, NBC. (30 min)
MY FRIEND IRMA (2-24-52) Marie Wilson stars as Irma Peterson, with Cathy Lewis as Jane, Hans Conried as Prof. Kropotkin, John Brown as Al, Alan Reed as Mr. Clyde, Gloria Gordon as Mrs. O'Reilly. Irma is forced to become an impromptu plumber when she loses Al's friendship ring down the sink. Ennds Chlorophyll Tablets, CBS. (29 min)

SATURDAY, SEPTEMBER 18
A RADIO SCRAPBOOK: 1943

THE WHISTLER (8-13-43) "Death in the Air" with Bill Forman as The Whistler. A gambling kingpin is stricken with a mysterious illness on his honeymoon. Sustaining, CBS. (29 min)
MAIL CALL #32 (recorded 4-7-43) Lionel Barrymore is master of ceremonies, with The King's Men, Ada Brown, Phil Baker, Sid Silvers and Frances Langford, who sings "Moonlight Becomes You." Brown sings "Georgia on My Mind"; Baker reads a letter from his nephew and offers musical variations on the Pepsi-Cola jingle. AFRS. (30 min)
THIN MAN (10-10-43) Starring Les Damon and Claudia Morgan as Nick and Nora Charles. It's the Charles' tenth wedding anniversary, but a funeral wreath is delivered to the house by mistake. Cast includes Parker Fennelley. Post Toasties, CBS. (31 min)
GREAT GILDERSLEEVE (9-12-43) Harold Peary stars as Throckmorton P. Gildersleeve, with Walter Tetley as Leroy, Lillian Randolph as Birdie, Lurene Tuttle as Marjorie, Arthur Q. Bryan, Earle Ross, Dick LeGrand, Bea Benaderet, Pauline Drake, Bill Johnstone. Gildy gets involved in Summerfield's War Loan Drive. Kraft, NBC. (30 min)
LIGHTS OUT (5-11-43) "Murder in the Script Department" starring Mercedes McCambridge in a play written and directed by Arch Oboler. Strange things begin to happen when two radio script typists stay late at the office. Ironized Yeast, CBS. (29 min)
YOUR HIT PARADE (11-6-43) It's the top tunes of the week, as performed by Frank Sinatra, Bea Wain, the Hit Paraders, Mark Warnow and the Orchestra. Songs include "I Heard You Cried Last Night" and "For the First Time." Kenny Delmar announces. AFRS rebroadcast. (28 min)

SATURDAY, SEPTEMBER 25
RADIO IN THE 1960s: BEYOND THE GOLDEN AGE

MONITOR (9-26-64) Excerpt. Barry Nelson hosts this excerpt from the show dedicated to "going places and doing things." Monitor news with Pauline Frederic, commentary by cartoonist Al Capp, an interview with actor Robert Vaughn, comedy from Mike Nichols and Elaine May. Participating sponsors, NBC. (16 min)
HEARTBEAT THEATER (10-6-63) "Double Ugly" starring Dave DeBault, with Paula Winslowe, Charles Dugdale, Sam Edwards. An young man grows up teased and shunned by his peers because of his appearance. C.P. McGregor hosts. Salvation Army, Syndicated. (25 min)
WALLY PHILLIPS SHOW (3-19-65) An excerpt from Phillips' top-rated morning show, with newscaster Lloyd Pettit. Wally calls a listener on his 95th birthday and takes calls about the "Mother-in-Law's Tongue." Records by Robert Goulet and Liberace. Participating sponsors, WGN. (29 min)
THEATER FIVE (5-4-65) "Incident on U.S. 1" starring James Earl Jones, Robert Dryden, James McCallion. A young man's plan to rob a diner leads to an unexpected encounter. Fred Foy announces. Sustaining, ABC. (21 min)
DON McNEILL SHOW (9-27-68) Excerpt. With Bob Newkirk, Cathy Taylor, Captain Stubby, Sam Cowling. McNeill talks with members of the audience about things to do after retiring and offers "Memory Time" and a moment of silent prayer. Participating sponsors, ABC. (25 min)
RON BRITAIN SHOW (6-20-67) An excerpt from the popular disc jockey's show, with a new "Gong Song," an episode of Amazon Ace and records by Jefferson Airplane, Michael and the Messengers, the Fifth Dimension and others. Participating sponsors, WCFL. (30 min)
ARTHUR GODFREY TIME (3-28-69) With Richard Hayes, The Satisfiers. Arthur begins the show with a segment about the recent death of former president Dwight Eisenhower and later talks about a benefit for the American Cancer Society. Richard sings "'Til It's Time For You to Go"; the Satisfiers perform "Honeysuckle Rose." Participating sponsors, CBS. (28 min)


SUBSCRIBE RIGHT NOW! CLICK HERE: Nostalgia Digest Magazine


RADIO'S GOLDEN AGE
Our Radio's Golden Age series came to a close on March 27, 2016 after six years and 317 episodes. We thank all of you who joined us online over these six years. We're pleased to announce that past episodes of Radio's Golden Age are now available on our Nostalgia Digest YouTube channel; in addition, Radio's Golden Age can be heard twice a week at Stay Tuned America. Click here to subscribe to our channel and hear past shows from this series!