Tune in to our weekly program of vintage radio shows, with producer/host Steve Darnall, broadcast live every Saturday from 1 to 5 pm (Central time) on WDCB 90.9 FM in the Chicago area and world-wide on the Internet at www.wdcb.org.

Listen Now to Our Most Recent Broadcast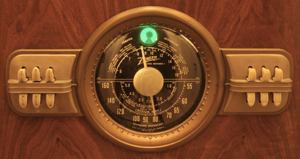 Click on The Dial To Listen

Each Saturday's program is available on demand for two weeks beginning the following Tuesday. See schedule below.

Listen to the Previous Week's Broadcast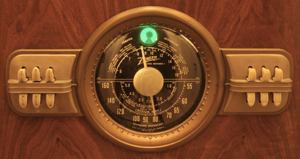 Click on The Dial To Listen


Support for Those Were the Days is provided by our underwriters:
The Framemakers, 10 N. Cass Avenue, Westmont, IL; 630-795-1020
The Audio File Nostalgia Shop, P.O. Box 93, Glenview, IL; 847-759-9288

We thank our underwriters for their support and we urge you to give them your support!

If you have a product or service and would like information about underwriting Those Were the Days, click here.

Summer 2020 Program Highlights


SATURDAY, JUNE 20

RED SKELTON SHOW (1-14-47) With Verna Felton, Pat McGeehan, Wonderful Smith, Gigi Pearson, singer Anita Ellis, David Forrester and the Orchestra. The Skelton Scrapbook of Satire examines "Dancing," with sketches featuring Red as Deadeye and Willy Lump-Lump. Raleigh Cigarettes, NBC. (29 min)
BROADWAY IS MY BEAT (1-10-53) Starring Larry Thor as Detective Danny Clover, with Charles Calvert as Gino Tartaglia and Jack Kruschen as Det. Muggevin. A young woman is missing and a handsome young boxer is suspected. Cast: Tom Tully, Anthony Barrett, Charlotte Lawrence, Jeanette Nolan, Herb Butterfield. Bill Anders announces. Sustaining, CBS. (30 min)
BURNS AND ALLEN SHOW (6-25-45) With Mel Blanc, Bea Benaderet, announcer Harry von Zell, Felix Mills and the Orchestra. George and Gracie are preparing for a summer tour of military camps. Swan Soap, CBS. (24 min)
INNER SANCTUM (5-21-46) "Detour to Terror," starring Mason Adams and Mercedes McCambridge. A man and his twin sister are lured from a country road to a strange house. Lipton Tea and Soup, CBS. (29 min)
CHARLIE McCARTHY SHOW (4-21-40) With announcer Ben Alexander, Donald Dixon, Robert Armbruster and the Orchestra and guest Charles Laughton, who reads "The Little Match Girl" and tries to tell Charlie the story of "The Boy Who Cried Wolf." Chase and Sanborn, NBC. (29 min)
UNITED NATIONS CONFERENCE (6-26-45) Chet Huntley reports on the closing session of the United Nations Conference for International Organization from the War Memorial Opera House in San Francisco. President Truman speaks to the delegates about developing a charter for the UN and what it means to the world. CBS. (31 min)

SATURDAY, JUNE 27

MA PERKINS (1950) An isolated episode of the long-running daytime drama, with Virginia Payne as Ma and Charles Eggleston as Shuffle, who talks with Marietta about Ma's cousin Sylvester and his plans to swindle Ma's daughter Fay. Oxydol, CBS. (14 min)
MARTIN AND LEWIS SHOW (10-14-52) With Dick Stabile and the Orchestra, announcer George Fenneman and guest Hoagy Carmichael, who joins Dean and Jerry for a parody of You Bet Your Life. Dean sings Hoagy's "Two Sleepy People." Chesterfield Cigarettes, NBC. (27 min)
RICHARD DIAMOND, PRIVATE DETECTIVE (2-5-50) Dick Powell stars as Diamond, with Ed Begley as Lt. Walt Levinson, Wilms Herbert as Sgt. Otis, Fay Baker as Helen Asher. Diamond is hired to serve as the bodyguard for a seal. Sustaining, NBC. (30 min)
WAR BOND MATINEE (6-28-45) George Olson and His Orchestra from Chicago, with a program of music designed to promote the sale of War Bonds, with vocals by Judith Blair. Songs include "June is Busting Out All Over," "If I Loved You" and "I Wuv a Wabbit." U.S. Treasury Department, WGN/MBS. (15 min)
TWO THOUSAND PLUS (10-10-51) "The Rocket and the Skull," with Arnold Robertson, Bill Griffiths, Gregory Morton, Nat Pollen, Merrill Joales. A key man in the space program suffers a serious injury, but the surgery that saves his life has an unexpected side effect. Sustaining, MBS. (28 min)
DUFFY'S TAVERN (5-11-49) Ed Gardner stars as Archie, the Manager, with Eddie Green as Eddie, Charlie Cantor as Clifton Finnegan, Florence Halop as Miss Duffy, Alan Reed as Clancy and guest Chester Morris. Archie plans to catch a thief who has been robbing taverns. Bristol-Myers, NBC. (30 min)
LUKE SLAUGHTER OF TOMBSTONE (4-13-58) Sam Buffington stars as Luke, U.S. cavalryman turned Arizona cattleman, with Junius Matthews as Wichita. When a fellow cattleman is murdered and robbed, Luke suspects a passing wagon train is involved. With Lawrence Dobkin, Jean Carson, Chester Stratton. Sustaining, CBS. (25 min)

SATURDAY, JULY 4
INDEPENDENCE DAY

YOU ARE THERE (7-4-48) "Philadelphia, July 4, 1776..." CBS correspondents John Daly, Ken Roberts, Ned Calmer, Bud Collyer and Maj. George Fielding Elliott report from the Philadelphia State House on the final debate of the Continental Congress and the events surrounding its vote on the Declaration of Independence. Sustaining, CBS. (28 min) Click here to the hear the complete text of the Declaration of Independence.
TELEPHONE HOUR (7-2-45) "An All-American Show" with Donald Voorhees and the Orchestra and guest Bing Crosby, who sings a medley of folk tunes and "God Bless America." Bell Telephone, NBC. (27 min)
CAVALCADE OF AMERICA (7-5-43) "Listen to the People" written by Stephen Vincent Benet and starring Ethel Barrymore in a poetic examination of the United States standing up against the threat of fascism. Clayton Collyer announces. DuPont, NBC. (30 min)
VICTOR BORGE SHOW (7-3-45) With singer Pat Friday, the Henry Russell Sextet, announcer Harlow Wilcox, Billy Mills and the Orchestra. Victor tells his favorite American story and asks Pat for suggestions about what to do on Independence Day. The orchestra plays a medley of songs by George M. Cohan. Johnson's Wax, NBC. (30 min)
UNIVERSE ON PARADE (7-3-45) Hosted by Pat McGeehan, with Harry Bartell, Claude Sweeten and the Orchestra. A soldier interrupts an Independence Day program to discuss what America means to those fighting in the War. Bullock's Department Store, KFI/Los Angeles. (30 min)
GREAT GILDERSLEEVE (6-9-46) Harold Peary stars as Throckmorton P. Gildersleeve, who recalls the Jolly Boys' Independence Day picnic from the previous year. With Walter Tetley as Leroy, Lillian Randolph as Birdie, Louise Erickson as Marjorie, Shirley Mitchell, Bea Benaderet, Earle Ross, Dick LeGrand, Ken Christy, Arthur Q. Bryan. Kraft, NBC. (30 min)

SATURDAY, JULY 11
STARS OF THE SWIMSUIT ISSUE

JACK BENNY PROGRAM (1-7-40) With Mary Livingstone, Phil Harris, Don Wilson, Dennis Day, Eddie "Rochester" Anderson and guest Barbara Stanwyck. Jack invites Barbara to his house to rehearse a scene from her film Golden Boy. Jell-O, NBC. (30 min) Read the article about Barbara Stanwyck in the Summer 2020 issue of Nostalgia Digest.
HOLLYWOOD STAR PLAYHOUSE (9-18-50) "A Question of Time" starring Anne Baxter, with host Herbert Rawlinson. A family on vacation must contend with disaster... and a killer on the run from the law. Cast includes Harry Bartell, Gerald Mohr. Bromo Seltzer, CBS. (29 min)
BING CROSBY SHOW (11-21-51) With announcer Ken Carpenter, John Scott Trotter and the Orchestra, and guests Bert Wheeler and Alexis Smith, who join Bing for a sketch about showing an old movie on television. Bing sings "Over a Bottle of Wine" and "Because of You." Chesterfield Cigarettes, CBS. (30 min)
SCREEN GUILD PLAYERS (12-6-43) "Only Yesterday" starring Loretta Young and Joseph Cotten in a radio adaptation of the 1933 film. A businessman facing ruin as a result of the stock market crash receives a letter, written by a woman from his past. Cast includes Lurene Tuttle. Lady Esther, CBS. (29 min)
SEALTEST VARIETY THEATER (6-9-49) Starring Dorothy Lamour, with Eddie Bracken, Henry Russell and His Orchestra, The Crew Chiefs, Frank Nelson and guest Robert Ryan. Eddie tries to fix Robert's car and gets arrested for auto theft. Dorothy sings "Some Enchanted Evening" and "My Little Grass Shack." Sealtest, NBC. (29 min)
SUSPENSE (3-22-59) "Script By Mark Brady" starring Marie Windsor, with Vic Perrin, Ben Wright and Sam Pierce. When a writer's workload causes him to neglect his wife, he suspects her of having an affair with his best friend. Participating sponsors, CBS. (25 min)

SATURDAY, JULY 18
MORE STARS OF THE SWIMSUIT ISSUE

SUSPENSE (10-2-47) "The Story of Markheim's Death" starring Kirk Douglas as a mystery writer who discovers a lost manuscript by Edgar Allan Poe and publishes it under his own name. Cast includes Cathy Lewis. Roma Wines, CBS. (30 min) Kirk Douglas died on February 5, 2020 at the age of 103.
DORIS DAY SHOW (11-23-52) With guest Kirk Douglas, who joins Doris for a duet on "Red Hot Henry Brown." Doris sings "Just One of Those Things," "When I Fall in Love," "Sentimental Journey" and "With a Song in My Heart." Sustaining, CBS. (24 min)
ACADEMY AWARD (4-6-46) "Kitty Foyle" starring Ginger Rogers in a radio adaptation of her 1940 film. A young woman from a working-class family falls in love with a socialite. House of Squibb, CBS. (29 min)
GRAND MARQUEE (1-23-47) "Love Is a Better Word" starring Olan Soule with Beryl Vaughn, in a romantic comedy about a reporter who knocks on a woman's door and proposes marriage. Announcer is Cleve Kirby. Rayve Shampoo, NBC. (29 min)
GREAT SCENES FROM GREAT PLAYS (11-19-48) "The Enchanted Cottage," starring Gene Tierney and Richard Waring in a radio adaptation of the play by Arthur Wing Pinero. A plain schoolteacher and a disfigured war veteran are transformed by their romance. Walter Hampden hosts. National Council of Protestant Episcopal Churches, Syndicated. (28 min)
JIMMY DURANTE SHOW (10-8-47) With Peggy Lee, Arthur Treacher, Candy Candido, Tommy Harmon, Roy Bargy and the Orchestra, announcer Howard Petrie and guest Eddie Cantor. Eddie and Jimmy reflect on their careers in show business and sing some of their big songs. Rexall, NBC. (29 min)

SATURDAY, JULY 25

YOURS TRULY, JOHNNY DOLLAR (4-3-60) "The Double Exposure Matter" starring Bob Bailey as the man with the action-packed expense account. A claimant insists he hasn't received his insurance check, even after it was cashed at his bank. Cast includes Marvin Miller, Peter Leeds, Jack Moyles, Ralph Moody. Participating sponsors, CBS. (23 min)
HENRY MORGAN SHOW (4-11-50) With Arnold Stang, Art Carney, Pert Kelton, Lenore Lonigan, Milt Kadish and the Orchestra, the Billy Williams Quartet, announcer Ed Herlihy. Morgan interviews a hockey player; "We Was There" tells the story of Washington crossing the Delaware; news commentary from "Gabriel Morgan." Sustaining, NBC. (29 min)
NEWS OF THE WORLD (7-26-45) John W. Vandercook presents news from around the globe, with Ed Harker. "Winston Churchill and the Conservative government of which he was the chief spokesman have not only been defeated but resoundingly defeated... Clement Attlee will be named by the king as the new Prime Minister." Alka-Seltzer, NBC. (15 min)
ADVENTURES OF OZZIE AND HARRIET (11-7-48) With John Brown as Thorny, Janet Waldo as Emmy Lou, Tommy Bernard and Henry Blair as David and Ricky, Lurene Tuttle, Jack Kirkwood. Ozzie becomes convinced that he should break out of his set pattern of living and be more unpredictable. International Silver, NBC. (30 min)
LITTLE ORPHAN ANNIE (1938) An isolated episode of the series, with Shirley Bell as Annie and Allan Baruck as Joe. Annie, Joe and Mr. Wilcox are shipwrecked and try building a radio to broadcast their position. Pierre Andre announces. Ovaltine, MBS. (15 min)
JACK PEARL SHOW (1-4-37) With Cliff "Charlie" Hall as Charlie, Tommy Dorsey and his Orchestra, The Three Esquires, Morton Bowe, Mae Questel, Robert Bernard, announcer Paul Stewart. Baron Munchausen and Charlie go window shopping. The Dorsey band plays "One, Two, Button Your Shoe" and "After You've Gone." Raleigh Cigarettes, NBC. (28 min) Read the article about Jack Pearl in the Summer 2020 issue of Nostalgia Digest.
ESCAPE (7-21-47) "The Diamond As Big As the Ritz" starring Jack Edwards Jr. in a radio adaptation of F. Scott Fitzgerald's classic story about a young man's visit to the richest family in the world and the measures they take to ensure their solitude. Sustaining, CBS. (30 min)

SATURDAY, AUGUST 1
EARLY AUGUST, 1945

PRESIDENT HARRY S TRUMAN (8-9-45) The president speaks to the American people after returning from a tour of Germany, discusses the results of the recent Berlin conference with Joseph Stalin and Clement Attlee and mentions the recent atomic bomb explosion in Hiroshima. ALL NETWORKS. (27 min)
ARCH OBOLER'S PLAYS (8-9-45) "The Parade" in a story dedicated to the Army Air Forces on their 38th birthday. A little girl looks for her father in a military parade. The program is interrupted for news about the second atomic bomb dropped on Japan. Starring Van Heflin, with Dawn Bender, Olive Deering, Jane Morgan, Elliott Lewis. Sustaining, MBS. (29 min)
NEWS OF THE DAY (8-10-45, 10:30 am EWT) News and commentary from H.V. Kaltenborn and Caesar Saerchinger. "With every minute that passes, it seems more certain that the offer is definite and that there is a nine out of ten chance that it will be accepted." NBC. (15 min)
FROM THE PACIFIC (8-10-45, 12:30 pm EWT) News analysis from NBC Pacific correspondent Wilson Foster, with reports from Guam and Manila. "This is a period of world-wide high blood pressure... at 5:37 this morning Pacific War Time, Tokyo announced that the Japanese government had decided to accept the Potsdam declaration with one stipulation — that Hirohito be allowed to remain." NBC. (15 min)
LOWELL THOMAS (8-10-45, 6:45 pm EWT) The renowned news reporter summarizes the day's news. "The White House announces that there will be no new statement until tomorrow. This means that discussions by radio-telephone are being held — discussions concerning Japan's offer of surrender." Sunoco Oil, NBC. (15 min)
WORLD NEWS TODAY (8-12-45) Robert Trout and CBS correspondents present news from the world's political and battle fronts. "It was exactly 192 weeks ago that the American people learned that war had come to the United States... whether Sunday, August 12, 1945 is to be written into the records as the day the second World War ended, we do not yet know." Admiral Radios, CBS. (25 min)
GABRIEL HEATTER (8-13-45) The celebrated news commentator talks about the expected surrender of Japan and what accepting the Potsdam Declaration means to Japan and the emperor. Kreml Hair Tonic, MBS. (14 min)
THE WHISTLER (8-13-45) "What Makes a Murderer" starring Joseph Kearns, with Bill Forman as the Whistler. A stockbroker decides to break out of his routine and seek a new life in Miami. Program is interrupted for war news from Guam. Signal Oil, CBS. (30 min)

SATURDAY, AUGUST 8
V-J DAY IS HERE: THE WAR IS OVER!

CAB CALLOWAY AND HIS ORCHESTRA (8-14-45, 1:30 am EWT) A remote broadcast from the Cafe Zanzibar in New York City, interrupted numerous times for bulletins, including the unofficial news of the Japanese surrender. MBS. (29 min)
TOM MIX RALSTON STRAIGHTSHOOTERS (8-14-45) An isolated episode of "The Mystery of the Vanishing Village," with Curley Bradley as Tom, who tries to rescue Mary from a hospital elevator during a power failure. The first commercial is interrupted by an announcement of a presidential news conference, scheduled for that evening. Ralston, MBS. (15 min)
NEWS BULLETIN (8-14-45, approximately 7 pm EWT) A reporter at President Truman's news conference relays the official news of the Japanese surrender. ABC. (6 min)
NEWS BULLETIN (8-14-45) News commentator H.R. Baukhage reports that there will be no official V-J Day until the terms of the surrender are signed. ABC. (6 min)
NEWS (8-14-45, 7 pm EWT) From New York, Bob Trout reports on an imminent announcement of Japanese surrender and attempts to pick up Prime Minister Attlee in London via shortwave. The initial pickup fails, leaving Trout to report the news that "the Japanese have accepted our surrender terms fully." Bill Henry reads President Truman's announcement; Charles Shaw reports from Times Square; Webley Edwards reports from Guam; John Adams from Manila. CBS. (30 min)
NEWS ROUND-UP (8-14-45, 7 pm EWT) An excerpt from NBC's Victory Night coverage, with John W. Vandercook in New York, Ben Grauer with the tremendous crowd in Times Square, Robert St. John with bulletins. NBC. (13 min)
MILWAUKEE VICTORY CELEBRATION (8-14-45, after 6 pm CWT) Excerpts from WISN's on-the-scene coverage of the celebration in downtown Milwaukee following the official news of the Japanese surrender. Bob Johnson interviews celebrants in front of the Riverside Theater and describes the scene; Hugh Williams offers a word picture of the scene on the street from the second floor of the F.W. Grand store at Third and Wisconsin. WISN/Milwaukee. (10 min and 7 min)
VICTORY CELEBRATIONS (8-14-45) Excerpt. NBC staff reports on the scenes in Cleveland, Chicago, Denver and Los Angeles. Don Elder reports from atop the marquee of Chicago's Roosevelt Theater at State and Madison streets; David Anderson and Jim Powell report on the scene in Hollywood. NBC. (13 min)
NBC NEWS (8-14-45) More news about the end of the war and reactions to it from Guthrie Jansen in Guam, Robert McCormick in San Francisco, Ben Grauer in New York, and short-wave reports from Stockholm and Paris. NBC. (12 min)
FOURTEEN AUGUST (8-14-45) A message for the day of victory, written, produced and directed by Norman Corwin and spoken by Orson Welles. CBS. (16 min)

SATURDAY, AUGUST 15
RADIO IN THE DAYS AFTER V-J DAY

COMMAND PERFORMANCE (8-15-45) A special "Victory Extra" celebration, "commemorating Allied victory throughout the world." Bing Crosby is master of ceremonies, with Ronald Colman, Rise Stevens, Dinah Shore, Bette Davis, Jimmy Durante, Jose Iturbi, Lionel Barrymore, Marlene Dietrich, Burgess Meredith, Ginny Simms, Frank Sinatra, Janet Blair, William Powell, Harry von Zell, Lucille Ball, The King Sisters, Cary Grant, Robert Montgomery, Loretta Young, Lena Horne, AFRS Commandant Thomas Lewis, Johnny Mercer, Edward G. Robinson, Orson Welles, Lina Romay, Danny Kaye, Marilyn Maxwell, Herbert Marshall, Carmen Miranda, Claudette Colbert, Ed "Archie" Gardner, Greer Garson and others. AFRS. (27 min & 29 min & 26 min & 19 min)
WORLD NEWS TODAY (8-19-45) Robert Trout and CBS correspondents with news from around the world. "President Truman is leading the nation in giving thanks for the victory, while Americans all over the country observe a day of prayer, each according to his custom." Admiral Radios, CBS. (25 min)
PHILCO SUMMER HOUR (8-19-45) A summer series starring Paul Whitemen and his Orchestra, Georgia Gibbs, The Merry Macs and guest Rear Adm. Harold Gardner Bowen. A program "presented in the spirit of this special day of prayer and thanksgiving. A program dedicated to the men and women who fought in this greatest of all wars." Glen Riggs announces. Philco, ABC. (30 min)
TOWN TATTLER (8-19-45) Nightlife columnist Nate Gross talks with guest Arthur Lee Simkins, who sings "Ave Maria" and "My Buddy." Gross recalls his schooldays in Chicago and talks about the recently concluded war. Everett Clarke announces. WBBM. (15 min)

SATURDAY, AUGUST 22
REMEMBERING JAMES STEWART

SUSPENSE (5-19-49) "Consequence" starring James Stewart, with Betty Lou Gerson, Paul Ford. A doctor fakes his own death in order to get out of his marriage. Harlow Wilcox announces. Auto-Lite, CBS. (30 min) Read the article about James Stewart in the Summer 2020 issue of Nostalgia Digest
PHILCO RADIO TIME (3-10-48) Bing Crosby stars, with Ken Carpenter, the Rhythmaires, John Scott Trotter and the Orchestra, and guest James Stewart, who explains how he's remained single all these years. Bing sings "Love Me or Leave Me" and "But Beautiful." Philco, ABC. (30 min)
LUX RADIO THEATER (6-14-37) "Madame X" starring Ann Harding, James Stewart and Conway Tearle in a radio adaptation of the 1937 film. A young attorney defends a woman charged with murder, unaware that she is his long-lost mother. Cecil B. DeMille hosts. Lux Soap, CBS. (20 min & 16 min & 24 min)
JACK BENNY PROGRAM (4-27-52) With Mary Livingstone, Phil Harris, Dennis Day, Don Wilson, Mel Blanc, The Sportsmen Quartet and guest James Stewart, who joins Jack for a spoof of his film Bend of the River. AFRS rebroadcast. (24 min)
SIX SHOOTER (12-13-53) James Stewart stars as Britt Ponset, who arrives in Virtue City and runs into an old friend who has become an actor. Cast: Michael Ann Barrett, Tony Barrett, Ted Bliss, Marvin Miller, Dan O'Herlihy. Sustaining, NBC. (30 min)

SATURDAY, AUGUST 29
THE SURRENDER OF JAPAN AND THE END OF WORLD WAR II

JAPANESE SURRENDER CEREMONY (9-2-45) The complete eyewitness report on the official surrender of the Japanese empire, as conducted by Gen. Douglas MacArthur and broadcast via shortwave from the Battleship Missouri in Tokyo Bay. MacArthur, President Truman and Adm. Chester Nimitz deliver addresses following the surrender ceremony. ABC/ALL NETWORKS. (25 min and 20 min)
WORLD NEWS TODAY (9-2-45) Robert Trout and CBS correspondents with news from the world's political and battle fronts. "Japan has surrendered. That's submitting the four home islands to the forces of occupation and renouncing the stolen empire overseas. The occupation troops are moving in gradually, slowly extending the area under Allied control." Admiral Radios, CBS. (25 min)
PHILCO SUMMER HOUR (9-2-45) Starring Paul Whiteman and his Orchestra, Georgia Gibbs, The Merry Macs, pianist Earl Wilde and guests Don McNeill and Fran Allison as Aunt Fanny, who joins the Whiteman band to sing "Some Sunny Day." The orchestra plays "I Want to Be Happy"; Georgia sings "Love Letters." Philco, ABC. (30 min)
COMMAND PERFORMANCE (9-2-45) A special "Victory Extra" edition, starring Bing Crosby, Bob Hope, Dinah Shore, Frank Sinatra, Frances Langford, Orson Welles, Maj. Meredith Willson and the Orchestra, and President Truman, who delivers a victory message. AFRS/ALL NETWORKS. (29 min)
BOB HOPE SHOW (9-11-45) For his first show of the season, Bob salutes Hollywood's contribution toward the War effort. With Jerry Colonna, Frances Langford, Skinnay Ennis and the Orchestra and guest Robert Montgomery. AFRS rebroadcast. (29 min)

SATURDAY, SEPTEMBER 5
BIG BANDS OF THE 1930s AND '40s

CAMEL CARAVAN (1-31-39) A version of the "Camel Hot Club" featuring Benny Goodman and Johnny Mercer vocalist Martha Tilton, with guests Jack Teagarden and Pete Johnson from New York City. The Goodman gang play "Hold Tight," and a new song titled "And the Angels Sing," with lyrics by Mercer. Teagarden sings "Basin Street Blues"; Mercer and Teagarden sing "Two Sleepy People." Announcer is Harry Holcombe. Camel Cigarettes, CBS. (28 min)
GLENN MILLER AND HIS ORCHESTRA (7-14-39) "Music that invades the night" from the Glen Island Casino in New Rochelle, New York. Tunes played include "Beer Barrel Polka," "The Lamp Is Low," and "Hold Tight." Vocals by Marion Hutton and Ray Eberle; Hugh James announces. Sustaining, NBC BLUE. (15 min)
ARTIE SHAW AND HIS ORCHESTRA (11-3-39) A broadcast from the brand-new Café Rouge of the Hotel Pennsylvania in New York City, with vocals by Helen Forrest and Tony Pastor. Selections include, "I'm Yours," 'El Rancho Grande," "What's New?" and "Melancholy Lullaby." Announcer is Bill Spargrove. Sustaining, NBC. (30 min)
JUBILEE #146 (9-6-45) Host Ernie "Bubbles" Whitman welcomes Louis Armstrong and his Orchestra, Ella May Morse, Alvino Rey and Frank Sinatra. Louis and the Band play "Ac-Cent-Tchu-Ate the Positive," Ella Mae sings "Robin Hood;" Alvino Rey plays "Sentimental Journey"; Frank sings "Blue Skies" backed by Armstrong's band. AFRS. (30 min)
DUKE ELLINGTON TREASURY PROGRAM (10-20-45) Excerpt. A Saturday afternoon broadcast from Radio City in New York. Duke welcomes saxist Russell Procope to his band as Procope plays "Honeysuckle Rose;" the Ellington band also performs an eight-minute version of "Perdido." US Treasury Department, ABC. (13 min)
I SUSTAIN THE WINGS (11-17-45) The farewell broadcast of Major Glenn Miller's Army Air Forces Overseas Orchestra, broadcast from Bolling Field in Washington, DC. Selections include "In The Mood," "Symphony," "Moonlight Serenade," and "The Air Corps Song." Lt. Col. Frederick Brisson speaks on the role of the US Army Air Forces during World War II. Vocals by Sgt. Johnny Desmond and the Crew Chiefs; Sgt. Vern Wilson announces. US Army Air Forces, NBC. (30 min)

OUR SPECIAL GUEST will be big band historian KARL PEARSON, who will talk about the big band scene from the late 1930s to the mid-1940s.

SATURDAY, SEPTEMBER 12
MAYBERRY ON THE AIR

BOBBY BENSON AND THE B-BAR-B RIDERS (12-28-49) "Killer Wales" starring Ivan Cury as Bobby, with Don Knotts as Windy Wales, Charles Irving as Tex, Craig McDonnell as Harka and Irish. Two escaped convicts mistake Windy for a member of their gang. Sustaining, MBS. (26 min)
FAMILY THEATER (8-30-50) "Branigan's Bat" starring Wayne Morris and Betty Lynn in the story of a baseball player who propels his team to the World Series after he inherits a special bat. Lloyd Nolan is host. Cast includes Howard McNear, Herb Vigran, Joel Nessler, Lynn Whitney, Michael Hayes, Paul Dubov, Bill Barron, James Nusser. Sustaining, MBS. (30 min)
FIRST NIGHTER (5-6-48) "The Tin Box" starring Olan Soule and Barbara Luddy in a play "from the little theater off Times Square." An unemployed waiter who needs money to open his own restaurant finds a box containing $10,000. Cast includes Willard Waterman, David Ellis, Larry Dobkin, Rye Billsbury as Mr. First Nighter. Larry Keating announces. Campana Products, CBS. (29 min)
GUNSMOKE (1-10-53) "Word of Honor" starring William Conrad as Marshal Matt Dillon, with Parley Baer as Chester, Howard McNear as Doc, Georgia Ellis as Kitty. Doc reappears in Dodge after treating a wounded fugitive, but is unable to tell Matt anything about it. With John Dehner, Lawrence Dobkin, Harry Bartell. Sustaining, CBS. (29 min)
DAMON RUNYON THEATER (1949) "That Ever-Lovin' Wife of Hymie's" stars John Brown as Broadway, with Sheldon Leonard as Hymie. The story of a man whose marriage depends on his horse winning at Hialeah. Syndicated. (28 min)

SATURDAY, SEPTEMBER 19

OUR MISS BROOKS (10-2-49) Eve Arden stars as Connie Brooks, with Gale Gordon as Principal Conklin, Jeff Chandler as Mr. Boynton, Richard Crenna as Walter Denton, Jane Morgan as Mrs. Davis, Gloria McMillan as Harriet Conklin, Leonard Smith as Stretch Snodgrass. Miss Brooks and Mr. Conklin must work together to keep Stretch from transferring to another high school. Cast includes Frank Nelson, Leif Erickson. Bob Lemond announces. Colgate-Palmolive, CBS. (30 min)
CASEY, CRIME PHOTOGRAPHER (1-13-54) "Road Angel" starring Staats Cotsworth as Casey, with Jan Miner as Anne Williams and John Gibson as Ethelbert. Casey acts as a decoy to trap a murderous hitch-hiker. Sustaining, CBS. (29 min)
CHAMBER MUSIC SOCIETY OF LOWER BASIN STREET (8-18-41) A spoof of classical music radio shows, hosted by Jack McCarthy, with Paul Lavelle, Henry Levine, singer Diane Courtney and guests The Ink Spots, who sing "Pork Chops and Gravy" and "Do I Worry?" Sustaining, NBC BLUE. (30 min)
CHALLENGE OF THE YUKON (5-4-49) "The Sparrow" starring Paul Sutton as Sgt. Preston, who goes undercover aboard a riverboat to track down a killer. Cast includes Paul Hughes as Mr. Rudge. Quaker Puffed Rice and Wheat, ABC. (29 min)
HALLMARK PLAYHOUSE (6-2-49) "I Like It Here" starring Paul Lukas in a radio adaptation of the play by A.B. Shiffrin. A naturalized citizen takes a job as a domestic servant and clashes with the woman of the house. Cast includes Howard McNear, Lurene Tuttle, Gerald Mohr. James Hilton hosts; announcer is Frank Goss. Hallmark Cards, CBS. (29 min)
SHERLOCK HOLMES (10-22-45) "The Great Gandolfo" starring Basil Rathbone as Holmes, Nigel Bruce as Watson. At the suggestion of his brother Mycroft, Holmes investigates the death of a magician's assistant. Harry Bartell announces. Petri Wines, MBS. (30 min)

SATURDAY, SEPTEMBER 26
RADIO IN SPACE

TOM CORBETT, SPACE CADET (1-15-52) Part one of "Space Station of Danger" starring Frankie Thomas as Tom, with Jan Merlin as Roger Manning. A sabotaged space freighter crash-lands on Venus. With Jackson Beck, Edmund Bryce, Al Markim. Kellogg's Corn Flakes, ABC. (23 min)
SPEAKING OF RADIO (9-18-19) Steve Darnall's conversation with actor Keir Dullea, who looks back on his stage, movie and radio career. Recorded at the Hilton Garden Inn in Des Plaines, IL. (33 min) Read an excerpt from this conversation in the Summer 2020 issue of Nostalgia Digest
DIMENSION X (11-26-50) "Universe" is Robert Heinlein's story of a spaceship that has sustained generations of life, including a race of mutants. With Mason Adams, Peter Capell, Raymond Edward Johnson, Robert Dryden, Ross Martin, Matt Crowley. Sustaining, NBC. (29 min)
SPACE PATROL (2-7-53) "Crash Landing" starring Ed Kemmer as Cmdr. Buzz Corry, Lyn Osborn as Cadet Happy. Buzz and Happy return from Venus with evidence against a criminal, but their efforts to present the evidence are thwarted. Cast includes Ken Mayer, Bela Kovacs, Virginia Hewitt, Steven Robertson. Announcer is Dick Tufeld. Ralston Cereals, ABC. (30 min)
SUSPENSE (7-12-55) "Kaleidoscope" starring William Conrad in a radio version of the classic Ray Bradbury story, about an exploding spaceship and the last moments of its crew as they drift in space. Cast: John Dehner, Parley Baer, Stacy Harris, Howard McNear, Sam Edwards, Georgia Ellis, Jonathan Ellis. Larry Thor announces. Sustaining, CBS. (25 min)
TOM CORBETT, SPACE CADET (1-17-52) Part two of "Space Station of Danger" starring Frankie Thomas. James Loring escapes imprisonment and flees into the Venusian jungle. Kellogg's Corn Flakes, ABC. (24 min)


SUBSCRIBE RIGHT NOW! CLICK HERE: Nostalgia Digest Magazine


RADIO'S GOLDEN AGE
Our Radio's Golden Age series came to a close on Sunday, March 27, after six years and 317 episodes. We thank all of you who've joined us online over these six years. We're pleased to announce that past episodes of Radio's Golden Age are now available on YouTube, thanks to our Nostalgia Digest channel. Click here to subscribe to our channel and hear past shows from this series!