Tune in to our weekly program of vintage radio shows, with producer/host Steve Darnall, broadcast live every Saturday from 1 to 5 pm (Central time) on WDCB 90.9 FM in the Chicago area and world-wide on the Internet at www.wdcb.org.

Listen Now to Our Most Recent Broadcast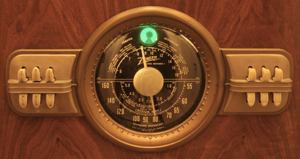 Click on The Dial To Listen

Each Saturday's program is available on demand for two weeks beginning the following Tuesday. See schedule below.

Listen to the Previous Week's Broadcast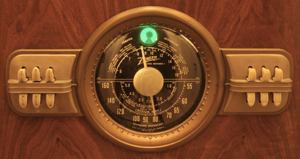 Click on The Dial To Listen


Support for Those Were the Days is provided by our underwriters:
The Framemakers, 10 N. Cass Avenue, Westmont, IL; 630-795-1020
Damon Doucet, Attorney at Law, 10024 Skokie Boulevard, Suite 215, Skokie, IL; 847-334-5718
The Audio File Nostalgia Shop, P.O. Box 93, Glenview, IL; 847-759-9288

We thank our underwriters for their support and we urge you to give them your support!

If you have a product or service and would like information about underwriting Those Were the Days, click here.

Spring 2022 Program Highlights


SATURDAY, APRIL 2
A SATURDAY AFTERNOON OF SATURDAY MORNING RADIO

ADVENTURES OF FRANK MERRIWELL (1-8-49) "Gold Fever," starring Lawson Zerbe as Frank, Hal Studer as Bart, Elaine Rost as Inza. Bart is accused of stealing the questions for a geology exam. Cast: Cameron Andrews, Joe DeSantis, Arnold Moss, Arthur Maitland, Lou Hall. Sustaining, NBC. (30 min)
ARCHIE ANDREWS (7-17-48) Bob Hastings stars as Archie, with Harlan Stone as Jughead, Gloria Mann as Veronica, Rosemary Rice as Betty, Arthur Kohl and Alice Yourman as Mr. and Mrs. Andrews. Archie and his friends help Mr. Andrews wallpaper the living room. Swift Premium Franks, NBC. (30 min)
LET'S PRETEND (10-26-46) The Let's Pretenders tell the story of "Jack and the Beanstalk." Uncle Bill Adams hosts, with Gwen Davies, Jack Grimes, Miriam Wolfe, Alfred Alley, Patricia Ryan, Betty Jane Tyler, David Anderson, Arthur Anderson, Sybil Trent. Cream of Wheat, CBS. (25 min)
BUSTER BROWN GANG (7-26-47) Smilin' Ed McConnell presents the Buster Brown Gang: Squeaky the Mouse, Froggy the Gremlin, Midnight the Cat and the Talking Piano. Ed sings "The Grandpa Song" and tells a story about a great tournament among two knights. Cast includes June Foray, Joe Fields. Buster Brown Shoes, NBC. (29 min)
ABBOTT AND COSTELLO SHOW (1-31-48) A broadcast from the duo's Saturday morning kids' show, with announcer Johnny McGovern, singer Anna May Slaughter, Henry Blair, Barney Phillips. Guest is Norma Jean Nilsson (Cookie Bumstead on the Blondie show), who talks with Bud and Lou about going to the dentist and sings "Shoo Fly Pie." Costello tells the story of Moby Dick. Sustaining, ABC. (29 min)
GRAND CENTRAL STATION (8-24-46) "Moon Blind" starring Kathryn Bard and Donald Buka. A young man leaves his small town to make good in New York, despite the objections of the woman who loves him. Cast: George Matthews, James Monks, Eugenia Rawls, Frank Tweddell. Stuart Metz announces. Pillsbury, CBS. (29 min)

SATURDAY, APRIL 9

DESTINATION FREEDOM (11-21-48) "The Rhyme of the Ancient Dodger" is the story of how Jackie Robinson became the first ball player to break through baseball's color line. With Oscar Brown Jr. as Robinson, Studs Terkel as Sammy, Everett Clarke, Tony Parrish, Janice Kingslow, Ernie Andrews, Jack Lester. Sustaining, NBC. (30 min) Jackie Robinson made his major league debut on April 15, 1947.
YOU BET YOUR LIFE (3-21-51) Groucho Marx hosts this comedy quiz show, with announcer George Fenneman. Contestants answer questions about places containing the names of presidents, child movie stars and large American cities. DeSoto Automobiles, NBC. (30 min)
ROCKY JORDAN (8-21-49) "The Gum Queen" starring Jack Moyles as Rocky, with Jay Novello as Inspector Sabaya. Rocky is asked to host a party involving a caravan that has a cargo of gum arabic, but the caravan is attacked and the cargo stolen. Larry Thor announces. Del Monte, CBS. (30 min)
SMITHS OF HOLLYWOOD (1947) Harry von Zell as Bill Smith, Brenda Marshall as Nancy, Jan Ford as Bumps, Arthur Treacher as Cecil and guest Ann Sheridan. Uncle Cecil goes out looking for Ann as part of a fundraising contest. Cast includes Herb Vigran, Lois Corbett. Syndicated. (29 min) Read the article about Ann Sheridan in the Spring 2022 issue of Nostalgia Digest.
HAVE GUN, WILL TRAVEL (11-6-60) "Nebraska" starring John Dehner as Paladin, with Ben Wright as Hey Boy, Virginia Gregg as Miss Wong. Paladin's trip to Nebraska is sidelined when he is accidentally shot by a farmer's son. With Harry Bartell, Barney Phillips, Richard Beals. Sustaining, CBS. (25 min)
JIMMY DURANTE SHOW (3-3-48) With Peggy Lee, Candy Candido, Alan Reed, Florence Halop, The Crew Chiefs, announcer Howard Petrie, Roy Bargy and the Orchestra and guest Victor Moore, who suggests Jimmy hire an airplane to promote his vice-presidential campaign. Rexall, NBC. (29 min)

SATURDAY, APRIL 16
RADIO'S EASTER BASKET

FIBBER McGEE AND MOLLY (4-16-54) Jim and Marian Jordan star as the McGees, with Bill Thompson as Wallace Wimple and the Old-Timer, Arthur Q. Bryan as Doc Gamble. Fibber plans to color a dozen Easter eggs while Molly goes to the theater. Sustaining, NBC. (15 min)
JACK BENNY PROGRAM (4-17-49) With Mary Livingstone, Eddie "Rochester" Anderson, Phil Harris, Dennis Day, Don Wilson, Mel Blanc, Frank Nelson, Sheldon Leonard, Artie Auerbach as Mr. Kitzel. On Easter Sunday, Jack and Mary take a stroll down Wilshire Boulevard. Lucky Strike Cigarettes, CBS. (27 min)
NEW YORK CITY EASTER PARADE (4-12-36) Excerpt. George Hicks reports from Fifth Avenue in New York, wearing a "top hat transmitter... a walking radio station," as he interviews passers-by and describes the city's Easter Parade. NBC. (14 min)
DR. CHRISTIAN (4-17-38) "Dishonest Boy" starring Gene Hersholt as Dr. Paul Christian, with Rosemary DeCamp as nurse Judy Price. Just before Easter, a young boy accuses one of Dr. Christian's patients of stealing. Art Gilmore announces. Vaseline, CBS. (29 min)
MY FAVORITE HUSBAND (3-24-51) Lucille Ball and Richard Denning star as Liz and George Cooper, with Gale Gordon and Bea Benaderet as Rudolph and Iris Atterbury. When Liz and Iris want new Easter outfits, their husbands respond with a challenge. With Frank Nelson, Shirley Mitchell. Jell-O, NBC. (30 min)
QUIZ KIDS (3-28-48) An Easter Sunday broadcast, with quizmaster Joe Kelly and Quiz Kids Joel Kupperman, Richard Kravens, Lonnie Lunde, David Prosfelder and Patrick Conlon. The Kids are asked to write a poem, "My Mother's Easter Bonnet." Alka-Seltzer, NBC. (30 min)
READERS' DIGEST RADIO EDITION (4-21-46) "Our Lady's Juggler" starring Richard Conte. A sick and starving juggler is taken in by monks and nursed back to health. Arnold Moss hosts; Basil Ruysdael announces. Hallmark Cards, CBS. (29 min)

SATURDAY, APRIL 23
BING CROSBY ON THE AIR

PHILCO RADIO TIME (6-18-47) From New York, Bing Crosby stars in the last show of the season, with John Scott Trotter and the orchestra, announcer Glenn Riggs and guests Bob Hope and golfer Jimmy Demeret. Bob tries to convince Bing to go to South America; Bing sings "Moon Face and Starry Eyes" and others. Philco, ABC. (30 min) Read the article about Bing Crosby in the Spring 2022 issue of Nostalgia Digest.
LUX RADIO THEATER (11-8-37) "She Loves Me Not" starring Bing Crosby and Joan Blondell, with Nan Gray, Barbara Weeks, Sterling Holloway, William Frawley in a radio version of the 1934 film. After witnessing a murder, a chorus girl seeks refuge in a men's college dormitory. Cecil B. DeMille hosts. Lux Soap, CBS. (24 min & 15 min & 20 min)
KRAFT MUSIC HALL (2-3-44) With Trudi Erwin, The Charioteers, the Music Maids and Hal, announcer Ken Carpenter, John Scott Trotter and the Orchestra and guest Donald O'Connor and Marilyn Maxwell. Bing sings "San Fernando Valley" and duets with Donald on "Small Fry." Kraft, NBC. (29 min)
DUFFY'S TAVERN (12-7-43) Starring Ed Gardner as Archie the manager, with Eddie Green, Charlie Cantor, Paul Weston and the Orchestra and guest Bing Crosby. Archie wants Bing to buy a half-interest in the tavern and writes a show for him, "The Old Duffy's Music Hall." Harry von Zell announces. Bristol-Myers, BLUE. (30 min)
BING CROSBY SHOW (12-27-53) With Ken Carpenter, John Scott Trotter and the orchestra and guest Ella Fitzgerald, who sings "Someone to Watch Over Me" and joins Bing for a duet on "Istanbul (Not Constantinople)." Bing talks about exchanging gifts with Bob Hope and sings "Love Is Just Around the Corner," "It's All Right With Me" and others. General Electric, CBS. (30 min)

SATURDAY, APRIL 30
OUR 52nd ANNIVERSARY SHOW—"Thanks for Listening"

As we celebrate 52 years on the air, we'll spend the afternoon sharing memories with a renowned historian of the Golden Age of entertainment, writer Leonard Maltin — and we'll share some great moments from the Golden Age of Radio!

SCREEN GUILD PLAYERS (3-17-47) "The Philadelphia Story" starring Cary Grant, Katharine Hepburn and James Stewart in a radio adaptation of their 1940 film. A socialite's wedding is interrupted by a pair of reporters... and her ex-husband. Cast includes Lurene Tuttle, Barney Phillips. Lady Esther, CBS. (30 min)
SPEAKING OF RADIO (12-6-21) Part one of Steve Darnall's conversation with movie historian Leonard Maltin, speaking by phone from his home in California about his career as a writer, publisher and historian. (17 min) Read an excerpt from this conversation in the Spring 2022 issue of Nostalgia Digest.
SUSPENSE (10-21-54) "Rave Notice" starring Hans Conried as an actor who seeks revenge on the director who fired him. Cast: Lawrence Dobkin, Parley Baer, Howard McNear, Jack Kruschen, James Nusser, John Stevenson. Sustaining, CBS. (25 min) Read the article about Suspense in the Spring 2022 issue of Nostalgia Digest
NBC UNIVERSITY THEATER (9-3-48) "Candide" starring Eddie Bracken in a radio adaptation of the famous story by Voltaire, about a young man who leaves his home and his adventures in "this best of all possible worlds." Cast: Hans Conried, June Foray, Rolfe Sedan, Bill Shaw, Frank Gerstle, Georgia Backus, Don Diamond, Hal K. Dawson, Herb Lytton, Richard Warner, Alec Harford. Sustaining, NBC. (30 min)
SPEAKING OF RADIO (12-6-21) Part two of Steve Darnall's telephone conversation with Leonard Maltin. (17 min)
ROY ROGERS SHOW (9-19-48) With Dale Evans, Gabby Hayes, Foy Willing and the Riders of the Purple Sage. Roy and Gabby investigate when a desert rat begins taking things without paying for them. Dale sings "Hazy Mountains." Quaker Oats, MBS. (29 min)
COLUMBIA WORKSHOP (8-31-41) "Mary and the Fairy," a fantasy starring Elsa Lanchester and Ruth Gordon. A young woman wins a contest where the prize is five free wishes. Written and directed by Norman Corwin. Cast: Thurl Ravenscroft, Hans Conried, Earle Ross, Frank Graham. Sustaining, CBS. (29 min)

SATURDAY, MAY 7
REMEMBERING GENE KELLY

LEO IS ON THE AIR (1942) A radio preview of MGM's film "For Me and My Gal" starring Judy Garland and Gene Kelly. A vaudeville team must make a decision when the U.S. goes to war. Syndicated. (14 min) Read the article about Gene Kelly in the Spring 2022 issue of Nostalgia Digest.
THEATRE GUILD ON THE AIR (5-26-46) "Boy Meets Girl" starring Gene Kelly, Frank Lovejoy and Ruth Gilbert in a radio version of the hit play by Samuel and Bella Spewack. Two mischievous Hollywood screenwriters are assigned to write a script for the studio's cowboy star. Cast: Paul Crabtree, Phillip Loeb, Chester Stratton, Leon Janney, Edwin Jerome, Helen Shields, Royal Beal, Helen Wagner, Richard Rober. Lawrence Langner is host; Norman Brokenshire announces. U.S. Steel, ABC. (20 min & 21 min & 18 min)
SUSPENSE (1-6-49) "To Find Help" starring Ethel Barrymore and Gene Kelly. An elderly woman hires a handyman, but soon discovers he is mentally unstable. Cast includes William Conrad. Harlow Wilcox announces. Auto-Lite, CBS. (30 min)
LUX RADIO THEATRE (12-29-47) "Anchors Aweigh" starring Gene Kelly, Kathryn Grayson and Frank Sinatra in a radio adaptation of their 1945 movie. A pair of sailors are in Hollywood on shore leave and fall in love with a movie extra and a waitress. With Frances Robinson, Johnny McGovern, Bill Johnstone, Gil Stratton Jr. William Keighley hosts. Lux Soap, CBS. (16 min & 23 min & 21 min)

SATURDAY, MAY 14

KRAFT MUSIC HALL (5-5-49) Al Jolson stars, with Oscar Levant, Lou Bring and the Orchestra, announcer Ken Carpenter and guest Dennis Day, who wants a job so he can buy a gift for Mother's Day. Al sings "California Here I Come," "Look for the Silver Lining" and others. Kraft, NBC. (29 min)
ADVENTURES OF PHILIP MARLOWE (7-14-51) "The Dear Dead Days" starring Gerald Mohr as Marlowe, whose day off is interrupted when an elderly woman asks Marlowe to find her missing chauffeur. Cast: Verna Felton, Lynn Allen, William Johnstone, Ann Morrison, Jerry Hausner, Sidney Miller, Ralph Moody. Sustaining, CBS. (30 min)
BURNS AND ALLEN SHOW (10-18-45) With Bill Goodwin, Mel Blanc, the Les Paul Trio, Meredith Willson and the orchestra. Gracie hears that Meredith plans to get married and offers him advice on how to handle women. With Paul Frees. Maxwell House Coffee, NBC. (29 min)
STORY OF DR. KILDARE (1-26-51) Lew Ayres is Dr. Kildare, with Lionel Barrymore as Dr. Gillespie, re-creating the roles they played in the MGM films. The doctors treat a young man for ulcers and find out what has caused them. Cast: Virginia Gregg, Paul Dubov, Paul Frees, Isabel Jewell, Don Diamond, Jay Novello. Syndicated. (27 min)
CURTAIN TIME (4-12-47) "The Reluctant Hero" starring Harry Elders and Nannette Sargent. A small-town municipal engineer is aghast when he learns the mayor's daughter wants to erect a statue of him as a War memorial. Patrick Allen is host, with George Cisar, Sidney Ellstrom. John Weigel announces. Mars Candy, NBC. (29 min)
THE WHISTLER (7-16-45) "A Pattern for Terror" starring Elliott Lewis. After getting drunk at a party and threatening a rival, a man wakes up in a strange car with no memory of how he got there. With Bill Forman as the Whistler, announcer Marvin Miller. Signal Oil, CBS. (29 min)

SATURDAY, MAY 21

ELLERY QUEEN (1-7-43) "The Singing Rat" starring Carleton Young as Ellery, with Marion Shockley as Nikki and Santos Ortega as Inspector Queen. An informant comes to the police with information about an extortion racket, but he is shot at while visiting Inspector Queen's office. Ernest Chappell announces. Bromo Seltzer, NBC. (29 min) Read the article about Santos Ortega in the Spring 2022 issue of Nostalgia Digest.
VIC AND SADE (11-20-42) With Art Van Harvey as Vic, Bill Idelson as Rush. Vic must intervene after Rush gets a haircut from his friend Smelly Clark. NBC. (9 min)
YOUR MOVIETOWN RADIO THEATRE (1940s) "Night Noises" starring Richard Conte. After finishing his overnight shift, a short-order cook encounters a distraught young woman on a rooftop. Cast includes Ruth Strom, Jim Hadlock, Don Shelton, Bill Green, Fritzi Dugan. Les Mitchell hosts, with announcer Van Des Autels. Syndicated. (26 min)
BOB HOPE SHOW (4-29-53) Broadcast from The Las Alamedos Naval Air Station, with Bill Goodwin, Les Brown and His Band of Renown, Elvia Allman, Sheldon Leonard and guest Rosemary Clooney, who joins Bob for an interview with a magazine reporter. AFRS rebroadcast. (23 min)
JOYCE JORDAN, MD (8-27-47) An isolated episode of the series. While Joyce and Mike Malone search an empty house for their missing sons, Dr. Tracy operates on Dawson Blakely. Cast includes Raymond Edward Johnson. Announcer is Richard Stark. Dreft, NBC. (15 min)
GREAT GILDERSLEEVE (2-12-47) Harold Peary stars as Gildy, with Walter Tetley as Leroy, Lillian Randolph as Birdie, Louise Erickson as Marjorie, Dick LeGrand as Peavey, Earle Ross as Judge Hooker, Arthur Q. Bryan as Floyd Munson, Ken Christy as Chief Gates. Gildy arrives at the office and learns that an old friend from high school is coming to visit. Kraft, NBC. (29 min)
MYSTERIOUS TRAVELER (4-19-49) "Out of the Past" starring Santos Ortega and Ann Shepard, with Maurice Tarplin as the Mysterious Traveler. A wealthy woman is blackmailed by a mysterious stranger. Cast includes Roger DeKoven. Sustaining, MBS. (25 min)

SATURDAY, MAY 28
BIG BANDS FROM CHICAGO

EDDY HOWARD AND HIS ORCHESTRA (12-5-45) A broadcast from "The far-famed Aragon Ballroom, Lawrence near Broadway, on the north side of the City of Chicago," with vocals by Eddy Howard and Kenny Myers. Selections include "Thou Swell," "Homesick, That's All" and "Ragtime Cowboy Joe." Sustaining, MBS. (25 min)
MILITARY BALL (11-6-48) Excerpt. Tex Beneke and the Glenn Miller Orchestra, along with host Ray Heatherton, are heard in a broadcast from the Northwest Armory in Chicago. Tunes played include "Somebody Loves Me," "A Woman Always Understands," "Rhapsody In Blue" and others. Vocals by Tex, Ray, Bob Mitchell and the Moonlight Serenaders. Announcer is Larry Alexander. U.S. National Guard, CBS. (16 min)
ART KASSEL AND HIS KASSELS IN THE AIR (4-14-40) A broadcast from the Walnut Room of the Bismarck Hotel in downtown Chicago, with vocals by Harvey Crawford, Marion Holmes, and Art Kassel. The Kassel crew plays "I Don't Love You Any More," "Do I Love You," "Leanin' On the Old Top Rail" and other selections. Claude Kirschner announces. Sustaining, MBS. (15 min)
VICTORY PARADE OF SPOTLIGHT BANDS #270 (7-31-43) Broadcast featuring Teddy Powell and his Orchestra, playing for the servicemen at the U.S. Naval Training School, Radio and Signals, located at the University of Chicago. The Powell band plays "Pale Moon," "All or Nothing At All," "People Will Say We're In Love" and other tunes. Vocals by Peggy Mann and Gene Howard; Michael Roy announces. Coca-Cola Company, BLUE. (24 min)
ORRIN TUCKER AND HIS ORCHESTRA (4-12-48) A program from the Marine Dining Room of the Edgewater Beach Hotel, with vocals by Scottee Marsh, Orrin Tucker, and the Bodyguards. Selections include "Young and Healthy," "Love Me or Leave Me," "I Told Ya I Love Ya, Now Get Out!" Announcer is Greg Donovan. Sustaining, NBC. (24 min)
CAMEL CARAVAN (9-13-38) Benny Goodman and his Orchestra in a broadcast from WBBM's Wrigley Building studios, with the Goodman Trio and Quartet, and vocalist Martha Tilton. Goodman's arranger and fellow bandleader Fletcher Henderson explains how he wrote the chart "Blue Skies" for Benny. Other tunes include "A-Tisket, A-Tasket" and "Some of These Days." Dan Seymour announces. Camel Cigarettes, CBS. (28 min)
DICK JURGENS AND HIS ORCHESTRA (12-31-38 - 1-1-39) "Here's That Band Again!" It's a New Year's Eve celebration from Chicago's Aragon Ballroom in Chicago. Eddy Howard sings "Two Sleepy People," and the band plays "Twelfth Street Rag." We hear the New Year's countdown, and then the Jurgens band is joined by Will Roland's orchestra in a celebratory medley. Announcer is Claude Kirschner. Excerpts. Sustaining, WGN/MBS. (15 min)

OUR SPECIAL GUEST will be big band historian KARL PEARSON, who will talk about Chicago's role in the big band movement and the many bands who played there.

SATURDAY, JUNE 4

TRUTH OR CONSEQUENCES (3-17-45) Ralph Edwards is master of ceremonies, with announcer Bob Williams and guests Chili Williams and Rudy Vallee. Three servicemen must perform a scene with Williams; a woman is asked to bake a cake for the show's upcoming anniversary show. Duz, NBC. (30 min)
THE SHADOW (2-11-40) "Death is an Art" starring Bill Johnstone as Lamont Cranston, Marjorie Anderson as the lovely Margot Lane, Alan Reed as Shrevie the cab driver. A despondent sculptor enjoys his first success after a meeting with a mysterious stranger. The Shadow investigates. Cast includes Kenny Delmar. Sustaining, MBS. (25 min)
FRED ALLEN SHOW (10-11-39) With Portland Hoffa, Harry von Zell, John Brown, Minerva Pious, Charlie Cantor, singer Wyn Murray, The Merry Macs, Peter van Steeden and the orchestra and guest Bert Lahr, who sings "Roses of Picardy." Fred wonders about the response to last week's show and conducts a quiz with members of the audience; The Mighty Allen Art Players present a satire on big business and pollsters. Bristol-Myers, NBC. (31 min and 28 min)
GREAT SCENES FROM GREAT PLAYS (2-18-49) "A Doll's House" starring Ingrid Bergman and Brian Aherne in a radio adaptation of the play by Henrik Ibsen, about a woman who broke a law in order to save her husband's life. Walter Hampden hosts. National Council of Protestant Episcopal Churches, Syndicated. (29 min)
BLONDIE (5-27-45) Penny Singleton is Blondie, with Arthur Lake as Dagwood, Hanley Stafford and Elvia Allman as Mr. and Mrs. Dithers. Blondie invites Mrs. Traillofran to tea in the hopes of entering high society. With Verna Felton, Tommy Cook, Marlene Aames. AFRS rebroadcast. (30 min)

SATURDAY, JUNE 11
TWO DECADES OF SUSPENSE!

Read the article about Suspense in the Spring 2022 issue of Nostalgia Digest.
SUSPENSE (8-19-42) "The Caves of Ali Baba," with Romney Brent as Lord Peter Wimsey, the character created by Dorothy Sayers. Lord Wimsey infiltrates a mysterious masked society of criminals. With Berry Kroeger as the Man in Black. Sustaining, CBS. (30 min)
SUSPENSE (11-21-46) "Drive-In" starring Judy Garland, with Raymond (Elliott) Lewis. A carhop accepts a ride home from a stranger on a rainy night. Cast includes Cathy Lewis, Joe Kearns. Truman Bradley announces. Roma Wines, CBS. (30 min)
SUSPENSE (11-9-50) "Blood on the Trumpet" starring William Holden, with special trumpet effects by Ziggy Ellman. In New Orleans, police investigate the murder of a woman who was beaten to death. With Cathy Lewis, Barton Yarborough, Joe Kearns, announcer Harlow Wilcox. Directed by Elliott Lewis. Auto-Lite, CBS. (30 min)
SUSPENSE (7-27-54) "Destruction" starring Lawrence Dobkin in "the story of a murder in which no gun was used, nor knife, nor blunt instrument, nor poison, nor suffocation, nor force of any kind... and yet, a man was murdered." Cast: John Dehner, Michael Ann Barrett, Jack Kruschen, Charlotte Lawrence, Jerry Hausner, Virginia Gregg, Clayton Post, Frank Gerstle, Georgia Ellis, Parley Baer. Sustaining, CBS. (30 min)
SUSPENSE (6-22-58) "The Last Kilometer" starring Marsha Hunt, with John Dehner. A woman joins her French husband on a cross-country auto race, where his first wife was killed years earlier. Cast: Ann Hunter, Ben Wright. AFRTS rebroadcast. (27 min)
SUSPENSE (4-8-62) "Let There Be Light" starring Ivor Francis, with Teri Keane, Mason Adams, Jean Gillespie. A blind man who lives alone in a mountain cabin is visited by two thieves during a snowstorm. Sustaining, CBS. (23 min)

SATURDAY, JUNE 18

LIFE OF RILEY (6-19-48) William Bendix stars as Chester Riley, with Paula Winslowe as Peg, Tommy Cook as Junior, Barbara Eiler as Babs, Dink Trout as Waldo Binney. It's Father's Day and Riley is convinced that Junior has forgotten to buy a gift. Prell, NBC. (30 min)
CHALLENGE OF THE YUKON (3-11-49) "The Meal That Convicted" starring Paul Sutton as Sgt. Preston. A convicted bank robber breaks out of jail and makes his way to a cabin whose owner has been murdered. Jay Michael announces. Quaker Puffed Wheat and Rice, ABC. (29 min)
HALLS OF IVY (1-30-52) Ronald and Benita Colman star as William Todhunter Hall and his wife Victoria, first family of Ivy College, with Herb Butterfield as Mr. Wellman. A student at Ivy quits the track team to devote more time to his studies. With William Tracy, Ken Peters, Vic Perrin. Schlitz Beer, NBC. (29 min)
STRANGE DR. WEIRD (11-21-44) "Journey into the Unknown" with Maurice Tarplin as Dr. Weird. A scientist creates a serum designed to increase human strength, but it has an unforseen effect. Adam Hats, MBS. (12 min)
SONGS BY SINATRA (3-20-46) Frank Sinatra stars in a broadcast from San Francisco, with the Pied Pipers, Axel Stordahl and the Orchestra, announcer Marvin Miller and guest Van Johnson, who recalls his days as a real estate agent. Old Gold Cigarettes, CBS. (28 min)
MR. DISTRICT ATTORNEY (4-11-51) "The Case of the Money Machine" starring Jay Jostyn, with Vicki Vola as Miss Miller and Len Doyle as Harrington. A man with a talent for mathematics is taken from a mental hospital and put to work in a carnival act. Fred Uttal announces. Bristol-Myers, NBC. (29 min)

SATURDAY, JUNE 25
SATURDAY THE THIRTEENTHS

ESCAPE (8-16-53) "The Thirteenth Truck" starring Hy Averback in a story of World War II. An Allied expedition is assigned to blow up a Nazi airstrip in North Africa by joining a German convoy through the desert. Cast: Richard Peel, Alistair Duncan, Alec Harford, Charlie Lung, Jack Kruschen. Sustaining, CBS. (29 min)
BIG STORY (6-4-47) "The Thirteenth Key" is the big story of James E. Fusco, reporter for The Columbus Citizen, who helped to apprehend a murderer in this story based on a 1929 murder case. Berry Kroeger narrates, with John Gibson as Fusco. Pall Mall Cigarettes, NBC. (25 min)
QUIET PLEASE (4-26-48) "Thirteen and Eight" starring Ernest Chappell in a story written and directed by Wyllis Cooper. A newspaper photographer is plagued by a "land louse" who continually appears when he tries to take a picture. Cast includes Murray Forbes, Pat O'Malley. Sustaining, MBS. (30 min)
OUR MISS BROOKS (5-15-49) Eve Arden stars as Connie Brooks, with Gale Gordon as Principal Conklin, Jeff Chandler as Mr. Boynton, Richard Crenna as Walter Denton, Leonard Smith as Stretch Snodgrass. It's Friday the 13th and the students want a photo of Miss Brooks for the high school yearbook. Colgate-Palmolive, CBS. (30 min)
SUSPENSE (2-13-47) "The Thirteenth Sound" starring Agnes Moorehead. A woman murders her husband by shooting him in the back while he is trying to climb through the window into their house. With Joseph Kearns, William Johnstone, announcer Ken Niles. Roma Wines, CBS. (30 min)
BOX THIRTEEN (1-9-49) "The Professor and the Puzzle" starring Alan Ladd as Dan Holliday, with Sylvia Pickert as Suzy. Holiday is invited to take part in a treasure hunt for a package containing $100,000. Syndicated. (26 min)


SUBSCRIBE RIGHT NOW! CLICK HERE: Nostalgia Digest Magazine


RADIO'S GOLDEN AGE
Our Radio's Golden Age series came to a close on March 27, 2016 after six years and 317 episodes. We thank all of you who joined us online over these six years. We're pleased to announce that past episodes of Radio's Golden Age are now available on our Nostalgia Digest YouTube channel; in addition, Radio's Golden Age can be heard twice a week at Stay Tuned America. Click here to subscribe to our channel and hear past shows from this series!