Tune in to our weekly program of vintage radio shows, with producer/host Steve Darnall, broadcast live every Saturday from 1 to 5 pm (Central time) on WDCB 90.9 FM in the Chicago area and world-wide on the Internet at www.wdcb.org.

Listen Now to Our Most Recent Broadcast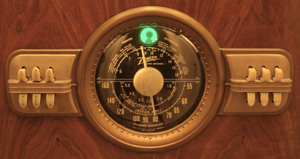 Click on The Dial To Listen
(Windows Media Player required)

Each Saturday's program is available on demand for two weeks beginning the following Tuesday, at approximately 12 am Greenwich Mean Time. See schedule below.

Listen to the Previous Week's Broadcast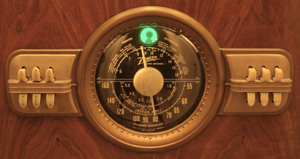 Click on The Dial To Listen
(Windows Media Player required)

Support for Those Were the Days is provided by our underwriters:
Cardinal Home Improvements, 3409B Kennicott Avenue, Arlington Heights, IL; 855-730-7390
Edgewater Carpet, 6664 N. Northwest Highway, Chicago, IL; 773-763-5533
The Framemakers, 10 N. Cass Avenue, Westmont, IL; 630-795-1020
We thank these businesses for their support and we urge you to give them your support!

If you have a product or service and would like information about underwritingThose Were the Days, click here.

Summer 2017 Program Highlights


SATURDAY, JULY 1
BIG BANDS IN HI-FI!

JERRY GRAY AND HIS BAND OF TODAY (7-25-50) It's opening night for the Gray band at the Hollywood Palladium, located on Sunset Boulevard in Hollywood. Selections include "This Can't Be Love," "Bewitched, Bothered and Bewildered," "Star Dust," and others. Vocals by Tommy Traynor and Tony Gray. Sustaining, CBS. (30 min)
CARNAVAL DE BROADWAY (6-19-40) Tommy Dorsey and his orchestra are featured in a Spanish-language broadcast short-waved to Latin America from the Astor Roof of Hotel Astor in New York City, with vocalists Connie Haines, Frank Sinatra and the Pied Pipers. Rudy Vallee also speaks to the listening audience; announcer is Alfredo Barrett. NBC-White. (30 min)
ONE NIGHT STAND #1665 (4-4-48) Charlie Spivak and his orchestra are heard broadcasting from the bandstand of the Hollywood Palladium, with vocals by Irene Daye, Tommy Mercer and Rusty Nichols. The band plays "The Treasure Of Sierra Madre," "You Were Meant For Me," "The New Look," and other selections. AFRS. (30 min)
TEX BENEKE SHOW (June 1949) A special not-for-broadcast audition program aimed at potential sponsors, offering selections by Tex Beneke and his orchestra from the RCA Thesaurus transcription library. The Beneke band plays "At Last" and "Chattanooga Choo Choo." Audition program. (15 min)
WOODY HERMAN AND THE BAND THAT PLAYS THE BLUES (8-25-39) It's opening night for the Herman Herd at the Glen Island Casino located in New Rochelle, New York. Selections include "The Lamp Is Low," "Clementine (Of New Orleans)," and "Especially For You." Vocals by Woody Herman and Mary Ann McCall. Sustaining, NBC. (24 min)
CHESTERFIELD MOONLIGHT SERENADE (1-30-40) "The cigarette that satisfies" presents Glenn Miller and His Orchestra and Patty Andrews, appearing solo on this broadcast from New York City. Tunes include "Rug Cutter's Swing" and "I Love You Much Too Much." Chesterfield Cigarettes; CBS. (14 min)

OUR SPECIAL GUEST will be big-band historian KARL PEARSON, who will talk about the big bands and their pioneering efforts in the area of high fidelity sound.

SATURDAY, JULY 8
STARS OF THE SWIMSUIT ISSUE

Click here to get the Summer Swimsuit Issue of Nostalgia Digest.
CAVALCADE OF AMERICA (3-21-50) "I, Mary Peabody" starring Elizabeth Taylor in the story of the romance between Mary Peabody and Horace Mann, pioneers in the field of schooling and education. Cast includes Anne Seymour, Richard Waring, Susan Douglas, Irene Hubbard. DuPont, NBC. (29 min)
MUSIC FROM HOLLYWOOD (9-3-37) A program of music featuring Hal Kemp and his orchestra; vocalists Alice Faye, Bob Allen, Skinnay Ennis and The Four Esquires; announcer Carleton Kadell. Alice sings "Roses in December," "You're the Top" and a medley of songs. Chesterfield Cigarettes, CBS. (29 min)
MY FAVORITE HUSBAND (11-25-50) Lucille Ball and Richard Denning star as Liz and George Cooper, "two people who live together and like it." It's Liz's birthday and she doesn't want anyone to remind her of it. With Gale Gordon, Bea Benaderet, Ruth Perrott. AFRS rebroadcast. (25 min)
STARS OVER HOLLYWOOD (12-26-53) "Anywhere USA," starring Rock Hudson. A former Korean prisoner of war visits the girlfriend of a fellow soldier who was killed in a prison camp. With Jeanne Bates, Barney Phillips, Ted Bliss. Carnation Milk, CBS. (29 min)
MARTIN AND LEWIS SHOW (7-14-53) The last show of the season, with Dick Stabile and the Orchestra, announcer George Fenneman and guest Gloria Grahame, who wants to produce a movie about Jerry's life. Dean sings "If I Could Sing Like Bing" and "Love Me, Love Me." Chesterfield Cigarettes, NBC. (27 min)
SCREEN GUILD PLAYERS (10-19-42) "Yankee Doodle Dandy" starring James Cagney, Joan Leslie, Walter Huston, Jeanne Cagney, S.Z. Sakall and Richard Whorf, re-creating the roles they played in the 1942 screen success about the life of composer and performer George M. Cohan. Lady Esther, CBS. (30 min)

SATURDAY, JULY 15
MORE STARS OF THE SWIMSUIT ISSUE

DORIS DAY SHOW (4-11-52) The third show of the series, with announcer Roy Rowan and guests Ray Bolger, songwriter Frank Loesser and the singing duo of Marais and Miranda. Doris sings "Just One of Those Things" and "If I Were a Bell" and duets with Frank Loesser on "My Darling." Sustaining, CBS. (30 min)
SUSPENSE (10-24-46) "Dame Fortune" starring Susan Hayward, as the wife of a rich man who is blackmailed by someone from her past. Cast includes Hans Conried, Joseph Kearns, William Johnstone, Wally Maher, with singing by Kay Thompson. Roma Wines, CBS. (30 min)
TEXACO STAR THEATRE (10-25-42) Starring Fred Allen, with Portland Hoffa, singer Jane Pickens, announcer Arthur Godfrey, John Brown, Charlie Cantor, Alan Reed as Falstaff Openshaw, Al Goodman and his orchestra and guest Roy Rogers, who joins the cast for a Western drama, "The Courting of Jenny Suggs." Texaco, CBS. (29 min)
ENCORE THEATRE (8-20-46) "Nurse Edith Cavell" starring Ida Lupino in the story of the World War I nurse who helped some 200 soldiers escape from German-occupied Belgium. Frank Graham announces. Schenley Laboratories, CBS. (31 min)
ABBOTT AND COSTELLO SHOW (6-7-45) With Connie Haines, Will Osborne and his Orchestra, announcer Ken Niles, singer Bob Matthews, Mel Blanc, Elvia Allman. Abbott suggests they go to the beach to take Lou's mind off of girls. Connie sings "Sentimental Journey" and "Good, Good, Good." AFRS rebroadcast. (29 min) Read the article about Abbott and Costello in the Summer 2017 issue of Nostalgia Digest.
SCREEN DIRECTORS' PLAYHOUSE (5-5-50) "When My Baby Smiles at Me" starring Betty Grable in a radio version of her 1948 movie, about a vaudeville team whose romance is threatened by drink and infidelity. With Hy Averback, Herb Vigran, Barton Yarborough, announcer Jimmy Wallington and the film's director, Walter Lang. RCA Victor, NBC. (30 min)

SATURDAY, JULY 22

INNER SANCTUM (9-25-45) "The Lonely Sleep" starring Karl Swenson with Joan Banks, Luis Van Rooten, Ann Shepherd, Santos Ortega. A department store clerk commits a murder... and finds a unique way to hide the body. Lipton Tea and Soup, CBS. (29 min)
JOAN DAVIS SHOW (1-20-47) With Wally Brown, Verna Felton, Pat McGeehan, Jack Meakin and the Orchestra, Ben Gage, Eddie Marr. Joan is looking forward to appearing on the Cinderella For a Day program. AFRS rebroadcast. (20 min)
YOURS TRULY, JOHNNY DOLLAR (3-6-60) "The Moonshine Matter" starring Bob Bailey as the man with the action-packed expense account, who travels to the swamps of Missouri to deliver an insurance payment and encounters a crazed, murderous moonshiner. Cast: Virginia Gregg, Sam Edwards, Harry Bartell, Ben Wright, Vic Perrin, Ralph Moody. Participating sponsors, CBS. (23 min)
VICTORY THEATRE (7-20-42) "The Philadelphia Story" starring Katharine Hepburn, Cary Grant, James Stewart, Ruth Hussey and Virginia Weidler in a radio version of their 1940 film. A society girl's wedding is disrupted by the unexpected arrival of her ex-husband and a tabloid reporter. Cecil B. DeMille hosts this special program "in service of the United States." Sustaining, CBS. (25 min & 17 min & 18 min)
THEY BURNED THE BOOKS (7-24-42) Ralph Bellamy narrates this special program about the threat of fascism and how it took root in Nazi Germany. Written by Stephen Vincent Benet. Sustaining, CBS. (29 min)

SATURDAY, JULY 29
WILD ABOUT HARRYS

ESCAPE (1-7-48) "The Second Class Passenger" starring Harry Bartell, with Jeanette Nolan, Cathy Lewis, William Conrad. A tourist disembarks from a cruise ship and finds intrigue — and a mysterious woman — in the streets of Mozambique. Sustaining, CBS. (29 min)
SPEAKING OF RADIO (8-24-16) Part one of Steve Darnall's conversation with actor Harry Shearer, speaking by telephone from his home in New Orleans as he talks about his career in radio and in movies. Recorded by Kathy Dunaj at Sound Video Impressions in Des Plaines, IL. (28 min) Read an excerpt from this conversation in the Summer 2017 issue of Nostalgia Digest.
JACK BENNY PROGRAM (2-20-55) WIth Mary Livingstone, Eddie "Rochester" Anderson, Dennis Day, Bob Crosby, The Sportsmen. The Beverly Hills Beavers do their version of the Benny show; Harry Shearer appears as one of the Beavers. Lucky Strike Cigarettes, CBS. (26 min)
SPEAKING OF RADIO (8-24-16) Part two of Steve Darnall's conversation with actor Harry Shearer. (20 min)
OUR MISS BROOKS (5-8-55) Eve Arden stars as Connie Brooks, English teacher at Madison High School, with Gale Gordon, Richard Crenna, Robert Rockwell, Jane Morgan, Gloria McMillan. Madison High is turned upside down by two children who want to enroll. Cast includes Harry Shearer, Stuffy Singer. Participating sponsors, CBS. (29 min)
CURTAIN TIME (3-22-47) "Wanted: A Name," starring Harry Elders and Nanette Sargent, with Maurice Copeland, Rita Ascot, Sidney Ellstrom. A lawyer representing a business magnate asks a singer to sell him the rights to her name. Mars Candy, NBC. (31 min)

SATURDAY, AUGUST 5

WILLSON-NESBITT SHOW (8-4-42) A summer replacement series for Fibber McGee and Molly, starring composer-conductor Meredith Willson, storyteller John Nesbitt, singers Connie Haines and Bob Carroll, announcer Harlow Wilcox. The orchestra performs a musical salute to the Coast Guard; Nesbitt tells a Revolutionary War story, "The Man Who Could Not See." Johnson's Wax, NBC. (29 min)
RED SKELTON SHOW (3-26-46) With Verna Felton, GeGe Pearson, singer Anita Ellis, David Forrester and the Orchestra, announcer Rod O'Connor. The Skelton Scrapbook of Satire examines "Newspapers," with sketches featuring Red as Deadeye and Junior, the Mean Little Kid. Raleigh Cigarettes, NBC. (28 min)
STUDIO ONE (5-11-48) "Wine of the Country" starring Robert Mitchum, with Mercedes McCambridge, Connie Lembcke and Everett Sloane in the story of a love affair between an anthropologist from South Carolina and a girl from Boston. Sustaining, CBS. (32 min and 28 min) Robert Mitchum was born on August 6, 1917.
BOND WAGON (8-10-42) Excerpt of a special program from Michigan and Wacker in Chicago to promote the sale of war bonds, with Benny Goodman and his Orchestra, vocalist Peggy Lee and the Coast Guard Cutters Trio. Bill Anson announces. WGN. (15 min)
THE WORLD TODAY (8-10-42) News and analysis from Quincy Howe and CBS correspondents at home and abroad: Eric Severeid, Bob Trout, Chester Morrison. "More American troops arrive in Britain... RAF attacks on German cities continue." Tony Marvin announces. Sustaining, CBS. (15 min)
LIFE WITH LUIGI (4-22-52) With J. Carroll Naish as Luigi Basco, Alan Reed as Pasquale, Hans Conried as Schultz, Ken Peters as Olson, Joe Forte as Horowitz. Luigi needs a date for the annual Antique Dealers Association dance. Charles Lyons announces. (30 min)

SATURDAY, AUGUST 12
RADIO ON THE RANGE

Read the article about radio westerns in the Summer 2017 issue of Nostalgia Digest.

TENNESSEE JED (1-22-46) An isolated episode of the series, with Johnny Thomas as Tennessee, who must stop Nick Dalton from hanging three friends as part of a plan to start a new war between the states. Lehman Cameron announces. Tip-Top Bread, ABC. (15 min)
GUNSMOKE (4-11-53) "Gonif" starring William Conrad as Marshal Matt Dillon, with Parley Baer as Chester, Georgia Ellis as Kitty. Matt's authority is challenged when Frank Bissell's gang comes to Dodge City. Cast: John Dehner, Lawrence Dobkin, Jack Kruschen, Barney Phillips. Sustaining, CBS. (30 min)
STRAIGHT ARROW (7-18-49) "Crooked Trail" stars Howard Culver as rancher Steve Adams who, in times of trouble, fights evil in the guise of a Comanche warrior. The bustling cattle town of Longhorn Junction is the target of outlaws. With Fred Howard as Packy McCloud. Nabisco Shredded Wheat, MBS. (30 min)
GENE AUTRY'S MELODY RANCH (9-17-49) With Johnny Bond, Pat Buttram, The Cass County Boys, The Pinafores, Charles Cottner, announcer Charlie Lyons. Gene sings "The Cowboy Blues" and tells the story of how Doc Reardon was accused of manslaughter. Wrigley's Doublemint Gum, CBS. (28 min)
TOM MIX RALSTON STRAIGHTSHOOTERS (12-1-41) An isolated episode from "The Mystery of The Black Cat," with Russell Thorson as Tom, Curley Bradley as Pecos Williams, Percy Hemus as Wrangler. While Tom searches for the missing Professor Harvey, he sees a car driven by a large black cat. Ralston, NBC. (14 min)
HAVE GUN, WILL TRAVEL (12-7-58) "Ella West" starring John Dehner as Paladin, with Ben Wright as Hey Boy. A friend enlists Paladin's help in transforming the female star of a Wild West show into a lady. Cast: Virginia Gregg, Sam Edwards, Harry Bartell, Lawrence Dobkin, Lynn Allen, Barney Phillips. Participating sponsors, CBS. (24 min)
LONE RANGER (7-8-38) "Half a Claim" starring Earle Graser as the Ranger, with John Todd as Tonto. A prospector invites his shiftless cousin to work a share in a gold mine. The Lone Ranger and Tonto investigate. Syndicated, MBS. (29 min)

SATURDAY, AUGUST 19

BEN BERNIE'S WAR WORKERS PROGRAM (8-21-42) "The Old Maestro" is emcee for a program of music and humor aimed at civilian war workers, with Cesar Petrillo and the Orchestra, Jack Fulton and Yogi Yorgesson, who sings "The Object of My Affection." Wrigley's Gum, CBS. (14 min)
MYSTERIOUS TRAVELER (6-8-48) "Murder Is My Business," starring Eric Dressler and John Sylvester, with Maurice Tarplin as the Mysterious Traveler. A radio writer decides to murder his boss, the mercurial star of a popular detective show. Cast includes Shirley Blank, Richard Coogan. Sustaining, MBS. (29 min)
CHARLIE McCARTHY SHOW (9-14-47) With Ray Noble and his Orchestra, Anita Gordon, Pat Patrick as Ercil Twing, announcer Ken Carpenter and guest "Prince" Michael Romanoff. A new school year is starting and it looks like Charlie will have to repeat eighth grade. Chase and Sanborn Coffee, NBC. (30 min)
SPEAKING OF RADIO (1-19-17) Steve Darnall's conversation with former disc jockey Myron Barg, who recalls his career in Chicago radio and television. Recorded at Mr. Barg's home in Wheeling, IL. (41 min)
11:60 CLUB (10-13-48) Excerpt. Records and comments from Dave Garroway, heard at midnight. Records by Lionel Hampton, Frank Sinatra, the Art Van Damme Quintet and others. Participating sponsors, WMAQ. (32 min)
AN AMERICAN IN ENGLAND (8-24-42) "Women of Britain" is the fourth show of this limited series, written and directed by Norman Corwin and broadcast "from somewhere in the British Isles." Narrated by Joseph Julian, with an original musical score by Benjamin Britten. Sustaining, CBS. (30 min)

SATURDAY, AUGUST 26

AN AMERICAN IN ENGLAND (8-31-42) "The Yanks Are Here," written and directed by Norman Corwin and narrated by Joseph Julian, with an original musical score by Benjamin Britten. The story of how the Americans have come to the British Isles to fight the war and live with the British people. Sustaining, CBS. (29 min)
BOB AND RAY (8-26-59) "Bob Elliott and Ray Goulding present the CBS Radio Network." The pair presents their Good Neighbor Award; Word Carr interviews Barry Campbell on the set of the movie, "If Pain Persists." Columbia Phonographs, CBS. (14 min)
LIFE OF RILEY (10-25-47) William Bendix stars as Chester Riley, with Paula Winslowe as wife Peg, Barbara Eiler as Babs, Tommy Cook as Junior, John Brown as Digby O'Dell. Despite money woes, Riley is intent on getting Babs a new dress for her school dance. With Ken Christy, Alan Reed, announcer Ken Carpenter. Prell, NBC. (30 min)
THEY LIVE FOREVER (9-6-42) An excerpt from a special program honoring the men who have fought and died since the start of World War II, saluting "These valiant men who will live forever." Sustaining, CBS. (16 min)
X MINUS ONE (10-3-56) "Protective Mimicry" is a story of the future, about a treasury agent assigned to track down the source of impossibly perfect bills. Cast: Mandel Kramer, Teri Keane, Charles Penman, Richard Hamilton, Wendell Holmes. Sustaining, NBC. (29 min)
YOU BET YOUR LIFE (2-20-52) Groucho Marx hosts this comedy quiz show, with announcer George Fenneman. Couples answer questions about sections of American cities, music through the years and famous men of foreign countries. DeSoto, NBC. (29 min)
PRESIDENT FRANKLIN D. ROOSEVELT (9-7-42) On the first Labor Day of wartime, the president talks about inflation, price and wage stabilization, the Russian front and the need for Americans to do more on behalf of the War Effort. CBS/ALL NETWORKS. (31 min)

SATURDAY, SEPTEMBER 2
WINDY CITY BANDSTAND

BENNY GOODMAN AND HIS ORCHESTRA (12-23-35) A broadcast from the Joseph Urban Room of the Congress Hotel in downtown Chicago, with vocals by Helen Ward and Joe Harris. The Goodman Gang plays "Jingle Bells," "The Music Goes 'Round and Around," "Basin Street Blues," "Get Happy," and other selections. Sustaining, NBC. (30 min)
ORRIN TUCKER AND HIS ORCHESTRA (4-19-48) Remote broadcast from the Marine Dining Room of the Edgewater Beach Hotel in Chicago. Selections played include "I'm Sittin' On Top Of The World," "Laroo, Laroo, Lilly Bolero," and "That's My Weakness Now." Vocals by Scottee Marsh, Orrin Tucker and the Bodyguards; Greg Donovan announces. Sustaining, NBC. (25 min)
RICHARD MALTBY AND HIS ORCHESTRA (6-16-56) Broadcast from "The beautiful Melody Mill Ballroom, on Chicago's West Side." Tunes include "(Theme From) The Man With The Golden Arm," "Six Flats Unfurnished," and "Tara's Theme." WBBM/Chicago. (14 min)
FRANKIE MASTERS TREASURY SHOW (11-28-48) A Sunday afternoon broadcast featuring Frankie Masters and His Orchestra, broadcasting from the Boulevard Room of the Stevens Hotel in downtown Chicago. Frankie and vocalists Phyllis Miles, Tommy Traynor and the Swingmasters sing "On A Slow Boat to China" and "When The Red, Red Robin Comes Be-Bop-Bopping Along." ABC. (30 min)
DUKE ELLINGTON AND HIS ORCHESTRA (8-6-52) "The Duke is on the air!" in a broadcast from the Blue Note, located in downtown Chicago. The Ellington band plays "Solitude," "How High The Moon," "Take The 'A' Train", and "Duet." Vocalists are Betty Roche and Jimmy Grissom. Sustaining, NBC. (30 min)
EDDY HOWARD AND HIS ORCHESTRA (12-5-45) A broadcast from "The far-famed Aragon Ballroom, Lawrence Avenue near Broadway, on the North side of the city of Chicago." Selections include "Thou Swell," "Homesick — That's All," and others. Sustaining, MBS. (25 min)

OUR SPECIAL GUEST will be big-band historian KARL PEARSON, who will talk about the big bands of the swing era and the many Chicago-area venues where they performed.

SATURDAY, SEPTEMBER 9

COMMAND PERFORMANCE #30 (9-11-42) From Washington, DC, master of ceremonies Bing Crosby welcomes Connee Boswell, Bert Wheeler, Hank Ladd and James Cagney, who joins Bing for a vaudeville routine. Connee sings "I Can't Give You Anything But Love." AFRS. (29 min)
PRESIDENT FRANKLIN D. ROOSEVELT (9-16-42) The president of the United States, honoring one of its sisters of the United Nations, presents the sub chaser PC-467 to the Norwegian government. Crown Princess Martha of Norway accepts on behalf of her government. CBS. (16 min)
BUSTER BROWN GANG (8-13-49) It's Smilin' Ed McConnell, with Squeaky the Mouse and Froggy the Gremlin. Smilin' Ed tells a story of Robin Hood and his merry men, coming to the aid of a young knight. With June Foray as Maid Marian, Lou Merrill as Little John. Buster Brown Shoes, NBC. (29 min) June Foray was born on September 18, 1917.
CBS RADIO WORKSHOP (11-11-56) "Report on the We'uns" is a satirical look at how future civilizations will look at 20th Century culture. With Byron Kane, Daws Butler, June Foray, Edgar Barrier, Joseph Kearns, Joe DeSantis, Jay Novello, Hans Conried. Sustaining, CBS. (23 min)
PERSONAL ALBUM (1944) A program of songs sung by Helen Forrest, with Jack Carroll at the piano. Helen sings "Exactly Like You," "He's Funny That Way" and others. AFRS. (15 min) Read the article about Helen Forrest in the Summer 2017 issue of Nostalgia Digest.
BABY SNOOKS SHOW (1948) Fanny Brice stars as Snooks, with Hanley Stafford as Daddy, Arlene Harris as Mommy, Frank Nelson, Alan Reed, announcer Harlow Wilcox. The family goes to the Auto Show and Snooks wins a car! AFRS rebroadcast. (30 min)
DRAGNET (5-22-52) Jack Webb stars as Sgt. Joe Friday, with Herb Ellis as Detective Frank Smith. The police investigate an extortionist who has been masquerading as a police officer. Fatima Cigarettes, NBC. (26 min)

SATURDAY, SEPTEMBER 16
HAPPY 90th BIRTHDAY, CBS!

COLUMBIA WORKSHOP (2-29-40) "The Great Microphone Mystery" is "an extraordinary incident in the annals of detection." Detective Ellery Queen is asked to visit CBS, where strange things are happening. With Burgess Meredith, Bob Trout, Beatrice Kay, Howard Barlow, John Reed King, Norman Corwin, Earle McGill, Mel Allen, Mrs. Bob Trout, Mrs. Linton Wells, Mrs. George Fielding Elliott, Nila Mack, Ted Husing, Frank Gallop. Sustaining, CBS. (30 min)
STARS IN THE AFTERNOON (9-22-46) At the start of a new season, the Columbia Broadcasting System offers "a 90-minute preview of the biggest show in town," featuring Dinah Shore; Frank Sinatra; Arthur Q. Bryan; Jimmy Durante and Garry Moore; Patrice Munsel; Jack Smith; Hoagy Carmichael; House Jameson as The Crime Doctor; Howard Duff as Sam Spade; Staats Cotsworth as Casey, Crime Photographer; Vaughn Monroe; Ann Sothern; Peter Lind Hayes; William Keighley and Virginia Bruce; Bob Hawk and the casts of Blondie, The Thin Man, Inner Sanctum and It Pays to Be Ignorant. Bob Lemond announces. CBS. (33 min & 29 min & 28 min)
FAREWELL TO STUDIO NINE (8-16-64) Robert Trout hosts a CBS News special as the network prepares to leave its original studios on Madison Avenue. Featuring clips and recollections from Edward R. Murrow, H.V. Kaltenborn, Eric Severeid, George Hicks, Elmer Davis, William L. Shirer, John Daly, Charles Collingwood, Dallas Townsend, Winston Burdette, Alan Jackson. CBS. (28 min and 27 min)

SATURDAY, SEPTEMBER 23

BIG TOWN (9-23-42) Edward G. Robinson stars as Steve Wilson, editor of The Illustrated Press, with Ona Munson as Lorelei Kilborn. Steve and Lorelei are in War-torn Europe when their plane is hijacked by Nazis. Rinso, CBS. (30 min)
CHESTERFIELD MOONLIGHT SERENADE (9-24-42) From the stage of the Central Theatre in Passaic, New Jersey, with Glenn Miller and His Orchestra. It's Glenn's last radio appearance before entering the service, with vocals by Skip Nelson, Marion Hutton, Tex Beneke and the Modernaires. Larry Bruff announces. Chesterfield, CBS. (13 min)
LUX RADIO THEATRE (11-23-36) "The Story of Louis Pasteur" starring Paul Muni, with Fritz Leiber, Crawford Kent and Barbara Luddy. Muni re-creates his Oscar-winning role as the French biologist whose pioneering efforts revolutionized the treatment of disease. Lux Soap, CBS. (15 min & 23 min & 21 min) Read the article about Paul Muni in the Summer 2017 issue of Nostalgia Digest.
BEN BERNIE'S WAR WORKERS PROGRAM (9-28-42) It's The Ol' Maestro with Cesar Petrillo and His Orchestra, the King's Jesters and singer Gail Robbins. Ben sings "This Is the Army, Mr. Jones" and Gail sings "He's My Guy." Wrigley's Gum, CBS. (14 min)
ADVENTURES OF PHILIP MARLOWE (11-26-49) "The Birds on the Wing" starring Gerald Mohr as Marlowe, whose pursuit of a wealthy thrill-seeker leads him to a carnival aerial act... and murder. Cast: Lois Corbett, Rita Lynn, Don Randolph, Junius Matthews, Jack Moyles, Jimmy Eagles. Sustaining, CBS. (29 min)
BURNS AND ALLEN SHOW (6-16-49) With Bill Goodwin, announcer Tobe Reed, Harry Lubin and the Orchestra, Mary Lee Robb, Richard Crenna and guest Rudy Vallee. Gracie believes her teenaged house guest is in love with Rudy. Maxwell House Coffee, NBC. (30 min)

SATURDAY, SEPTEMBER 30
TAKE ME OUT TO THE BALL GAME!

CHICAGO WHITE SOX BASEBALL (3-20-61) Excerpt. From the White Sox baseball camp in Sarasota, Florida, Jack Brickhouse talks with the White Sox players and staff, including Nelson Fox, manager Al Lopez and pitcher Early Wynn. WGN. (13 min)
WORLD SERIES PREVIEW (9-23-41) A preview of the upcoming World Series between the Brooklyn Dodgers and the New York Yankees, hosted by George Hogan, with Frank Dunn, Dave Driscoll and play-by-play from Bob Elson and Red Barber. WOR/MBS. (14 min)
FRED ALLEN SHOW (4-14-46) With Portland Hoffa, Kenny Delmar, Parker Fennelley, Minerva Pious, Alan Reed. Guest is Leo Durocher, manager of the Brooklyn Dodgers, who stars in a baseball operetta, The Brooklyn Pinafore. United Network. (25 min)
THE SAINT (9-3-50) "The Baseball Murder" starring Vincent Price as Simon Templar, who investigates when a veteran player fears gamblers are pressuring his son to throw a game. Cast includes Lawrence Dobkin, Jack Moyles, Hal March, Gloria Blondell. Sustaining, NBC. (29 min)
CLAUDIA (8-24-48) An isolated episode of the series, with Kathryn Bard as Claudia, Paul Crabtree as David. When David discovers he has an extra ticket to a baseball game, he reluctantly invites Claudia to join him. Coca-Cola, Syndicated. (14 min)
DESTINATION FREEDOM (5-15-49) "The Ballad of Satchel Paige" tells the story of the legendary African-American pitcher who helped lead the Cleveland Indians to the 1948 World Championship. With Harris Gaines as Paige, Oscar Brown Jr. as the Balladeer. Sustaining, NBC. (29 min)
ABBOTT AND COSTELLO SHOW (4-17-47) With Marilyn Maxwell, Skinnay Ennis and his Orchestra, Elvia Allman, John Brown. Costello receives a telegram asking him to join the New York Yankees while Joe DiMaggio is injured. Camel Cigarettes, NBC. (26 min) Read the article about Abbott and Costello in the Summer 2017 issue of Nostalgia Digest.


SUBSCRIBE RIGHT NOW! CLICK HERE: Nostalgia Digest Magazine


RADIO'S GOLDEN AGE
Our Radio's Golden Age comes to a close on Sunday, March 27, after six years and 317 episodes. We thank all of you who've joined us online over these six years. We're pleased to announce that past episodes of Radio's Golden Age are now available on YouTube, thanks to our Nostalgia Digest channel. Click here to subscribe to our channel and hear past shows from this series!